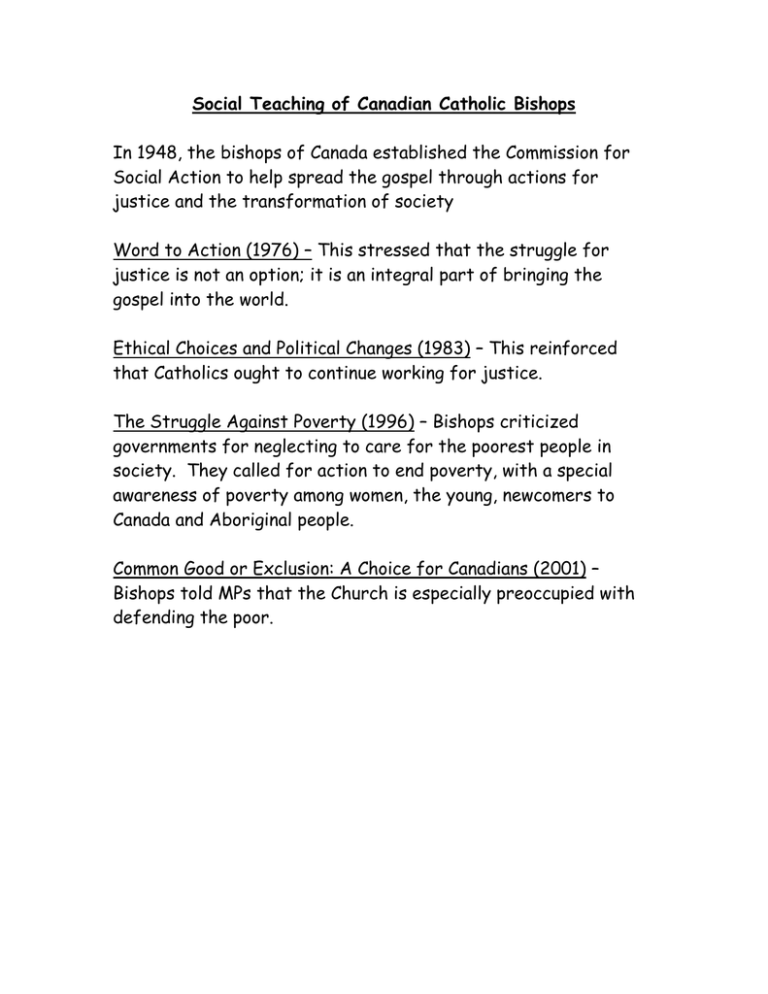 Social Teaching of Canadian Catholic Bishops
In 1948, the bishops of Canada established the Commission for
Social Action to help spread the gospel through actions for
justice and the transformation of society
Word to Action (1976) – This stressed that the struggle for
justice is not an option; it is an integral part of bringing the
gospel into the world.
Ethical Choices and Political Changes (1983) – This reinforced
that Catholics ought to continue working for justice.
The Struggle Against Poverty (1996) – Bishops criticized
governments for neglecting to care for the poorest people in
society. They called for action to end poverty, with a special
awareness of poverty among women, the young, newcomers to
Canada and Aboriginal people.
Common Good or Exclusion: A Choice for Canadians (2001) –
Bishops told MPs that the Church is especially preoccupied with
defending the poor.