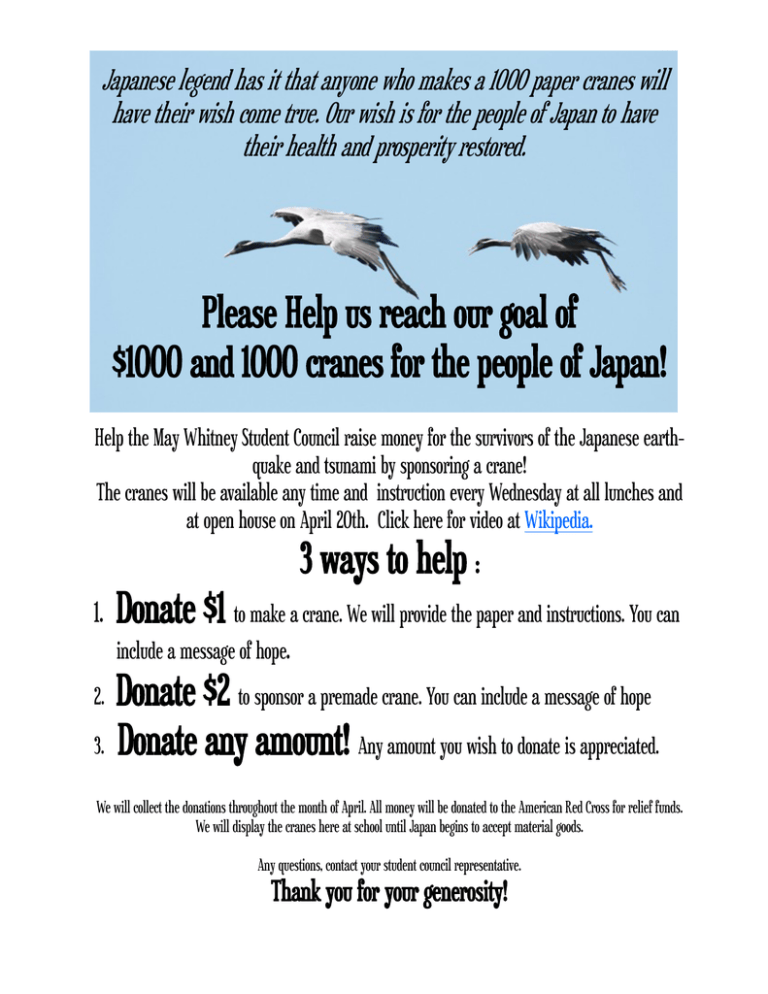 Japanese legend has it that anyone who makes a 1000 paper cranes will
have their wish come true. Our wish is for the people of Japan to have
their health and prosperity restored.
Please Help us reach our goal of
$1000 and 1000 cranes for the people of Japan!
Help the May Whitney Student Council raise money for the survivors of the Japanese earthquake and tsunami by sponsoring a crane!
The cranes will be available any time and instruction every Wednesday at all lunches and
at open house on April 20th. Click here for video at Wikipedia.
3 ways to help :
1.
Donate $1 to make a crane. We will provide the paper and instructions. You can
include a message of hope.
Donate $2 to sponsor a premade crane. You can include a message of hope
3. Donate any amount! Any amount you wish to donate is appreciated.
2.
We will collect the donations throughout the month of April. All money will be donated to the American Red Cross for relief funds.
We will display the cranes here at school until Japan begins to accept material goods.
Any questions, contact your student council representative.
Thank you for your generosity!