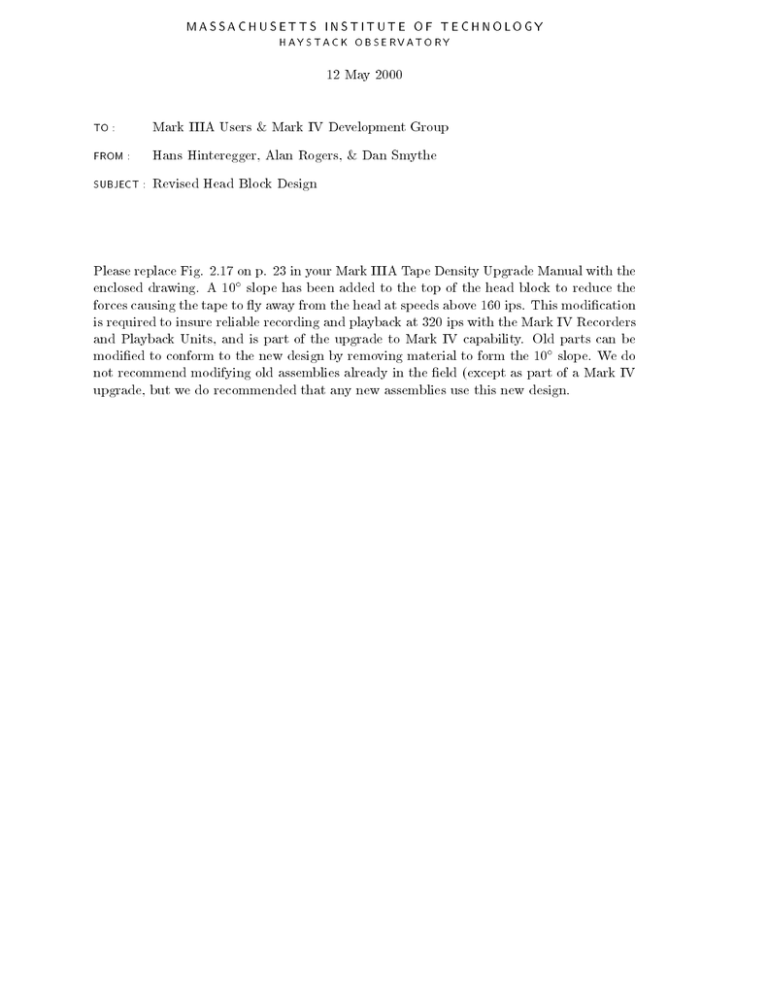 MASSACHUSETTS INSTITUTE OF TECHNOLOGY
HAYSTACK OBSERVATORY
12 May 2000
TO :
FROM :
SUBJECT :
Mark IIIA Users & Mark IV Development Group
Hans Hinteregger, Alan Rogers, & Dan Smythe
Revised Head Block Design
Please replace Fig. 2.17 on p. 23 in your Mark IIIA Tape Density Upgrade Manual with the
enclosed drawing. A 10 slope has been added to the top of the head block to reduce the
forces causing the tape to y away from the head at speeds above 160 ips. This modication
is required to insure reliable recording and playback at 320 ips with the Mark IV Recorders
and Playback Units, and is part of the upgrade to Mark IV capability. Old parts can be
modied to conform to the new design by removing material to form the 10 slope. We do
not recommend modifying old assemblies already in the eld (except as part of a Mark IV
upgrade, but we do recommended that any new assemblies use this new design.