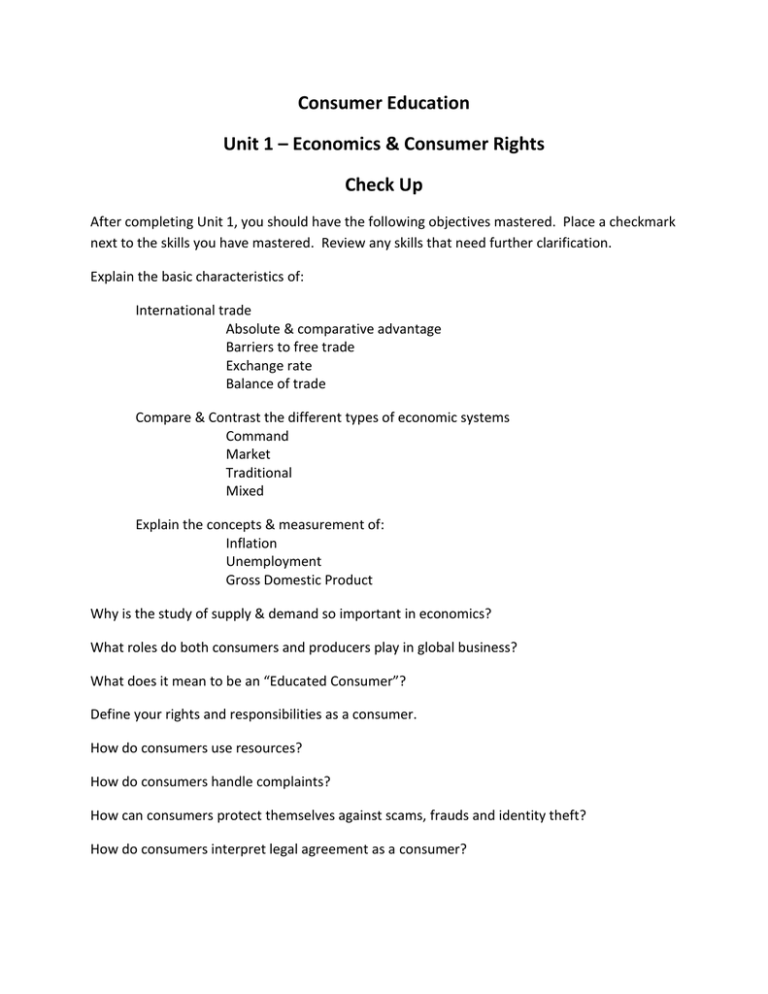 Consumer Education
Unit 1 – Economics & Consumer Rights
Check Up
After completing Unit 1, you should have the following objectives mastered. Place a checkmark
next to the skills you have mastered. Review any skills that need further clarification.
Explain the basic characteristics of:
International trade
Absolute & comparative advantage
Barriers to free trade
Exchange rate
Balance of trade
Compare & Contrast the different types of economic systems
Command
Market
Traditional
Mixed
Explain the concepts & measurement of:
Inflation
Unemployment
Gross Domestic Product
Why is the study of supply & demand so important in economics?
What roles do both consumers and producers play in global business?
What does it mean to be an "Educated Consumer"?
Define your rights and responsibilities as a consumer.
How do consumers use resources?
How do consumers handle complaints?
How can consumers protect themselves against scams, frauds and identity theft?
How do consumers interpret legal agreement as a consumer?