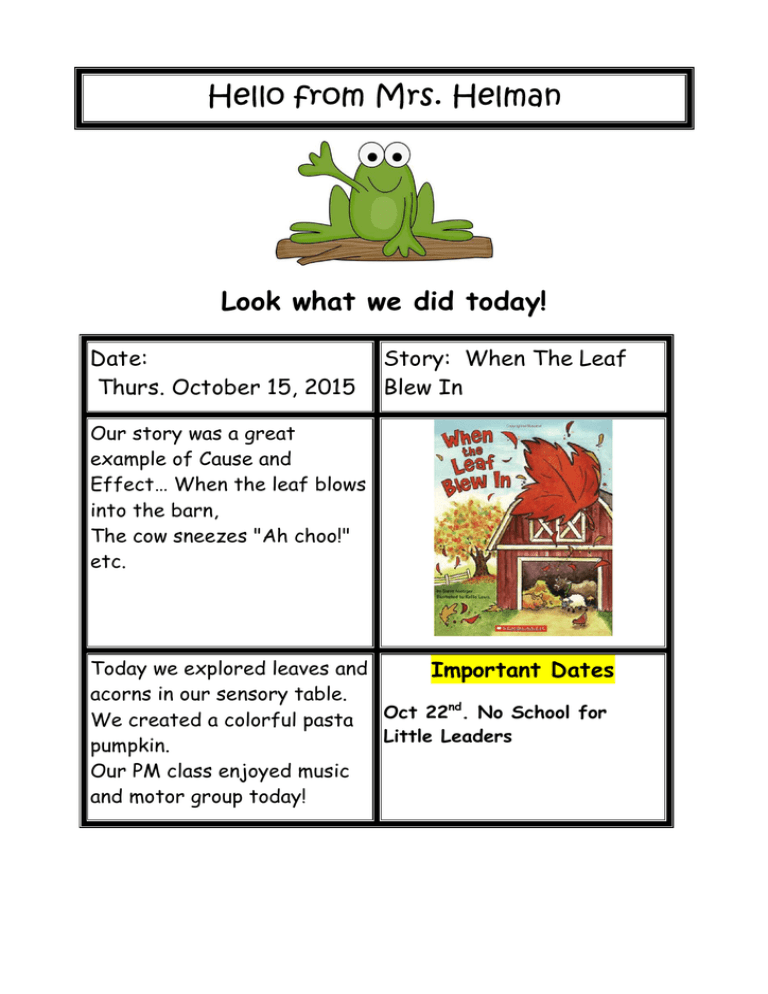 Hello from Mrs. Helman
Look what we did today!
Date:
Thurs. October 15, 2015
Story: When The Leaf
Blew In
Our story was a great
example of Cause and
Effect… When the leaf blows
into the barn,
The cow sneezes "Ah choo!"
etc.
Today we explored leaves and
Important Dates
acorns in our sensory table.
Oct 22nd. No School for
We created a colorful pasta
Little Leaders
pumpkin.
Our PM class enjoyed music
and motor group today!