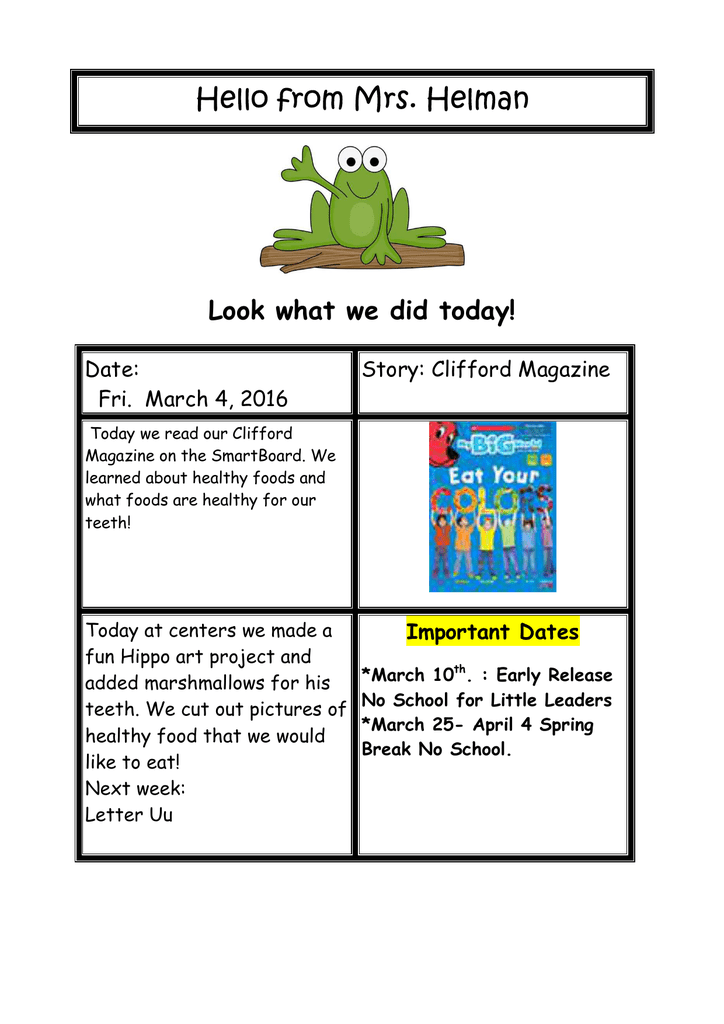 Hello from Mrs. Helman
Look what we did today!
Date:
Fri. March 4, 2016
Story: Clifford Magazine
Today we read our Clifford
Magazine on the SmartBoard. We
learned about healthy foods and
what foods are healthy for our
teeth!
Today at centers we made a
fun Hippo art project and
added marshmallows for his
teeth. We cut out pictures of
healthy food that we would
like to eat!
Next week:
Letter Uu
Important Dates
*March 10th. : Early Release
No School for Little Leaders
*March 25- April 4 Spring
Break No School.