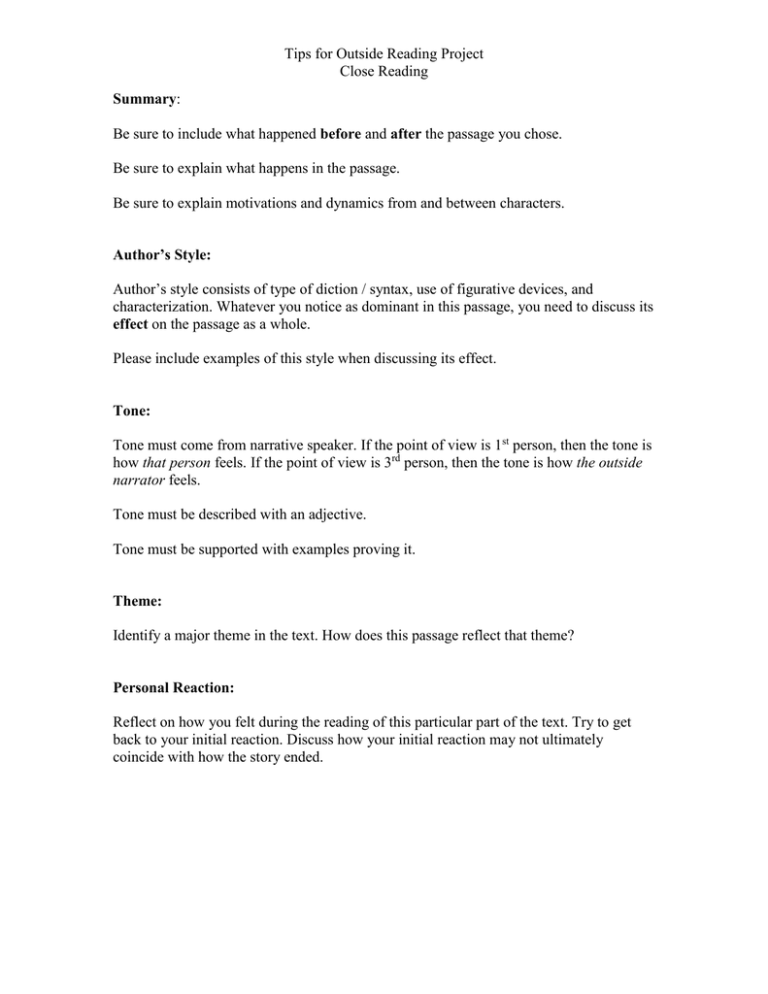 Tips for Outside Reading Project
Close Reading
Summary:
Be sure to include what happened before and after the passage you chose.
Be sure to explain what happens in the passage.
Be sure to explain motivations and dynamics from and between characters.
Author's Style:
Author's style consists of type of diction / syntax, use of figurative devices, and
characterization. Whatever you notice as dominant in this passage, you need to discuss its
effect on the passage as a whole.
Please include examples of this style when discussing its effect.
Tone:
Tone must come from narrative speaker. If the point of view is 1st person, then the tone is
how that person feels. If the point of view is 3rd person, then the tone is how the outside
narrator feels.
Tone must be described with an adjective.
Tone must be supported with examples proving it.
Theme:
Identify a major theme in the text. How does this passage reflect that theme?
Personal Reaction:
Reflect on how you felt during the reading of this particular part of the text. Try to get
back to your initial reaction. Discuss how your initial reaction may not ultimately
coincide with how the story ended.