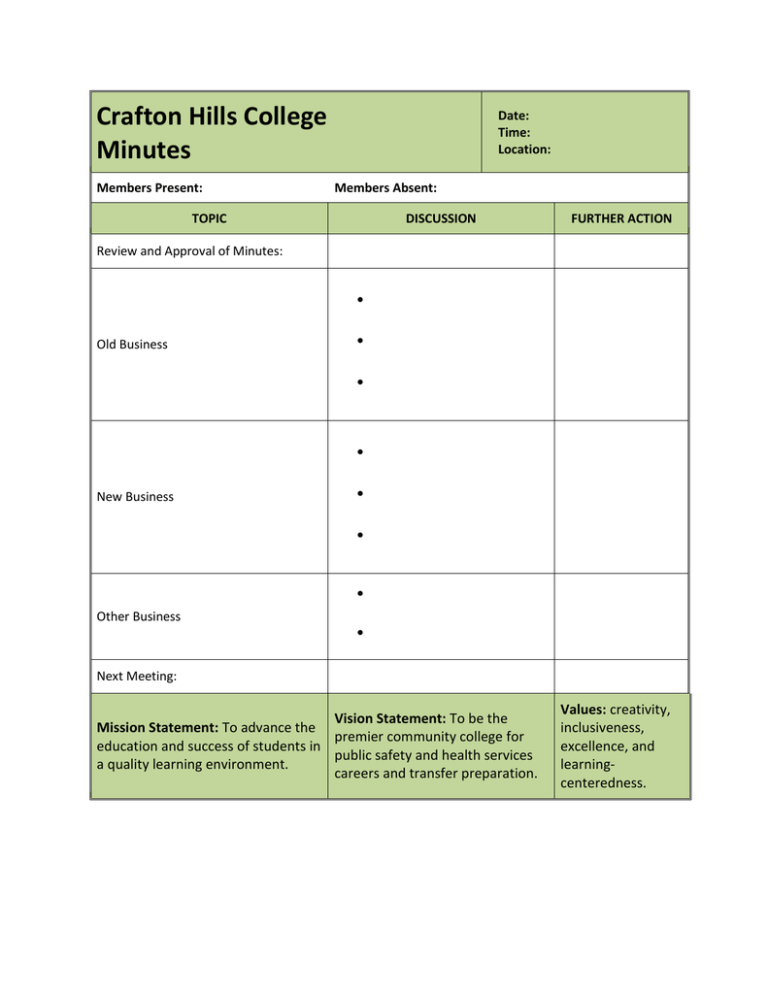 Crafton Hills College
Minutes
Members Present:
Date:
Time:
Location:
Members Absent:
TOPIC
DISCUSSION
FURTHER ACTION
Review and Approval of Minutes:

Old Business



New Business



Other Business

Next Meeting:
Vision Statement: To be the
Mission Statement: To advance the
premier community college for
education and success of students in
public safety and health services
a quality learning environment.
careers and transfer preparation.
Values: creativity,
inclusiveness,
excellence, and
learningcenteredness.