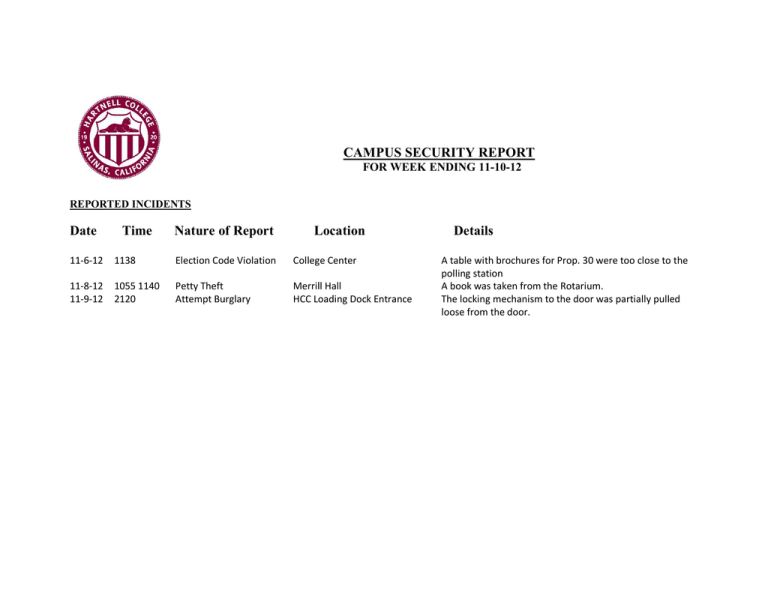 CAMPUS SECURITY REPORT
FOR WEEK ENDING 11-10-12
REPORTED INCIDENTS
Date
Time
Nature of Report
Location
11-6-12
1138
Election Code Violation
College Center
11-8-12
11-9-12
1055 1140
2120
Petty Theft
Attempt Burglary
Merrill Hall
HCC Loading Dock Entrance
Details
A table with brochures for Prop. 30 were too close to the
polling station
A book was taken from the Rotarium.
The locking mechanism to the door was partially pulled
loose from the door.