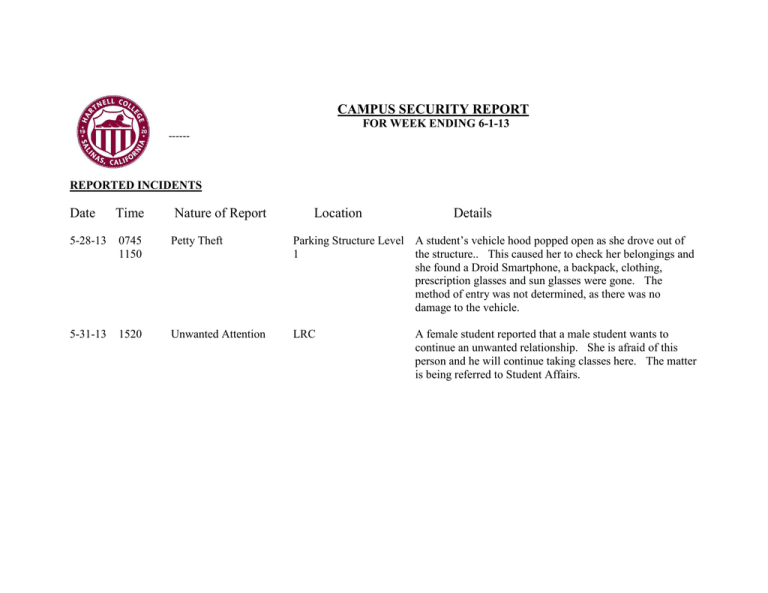 CAMPUS SECURITY REPORT
FOR WEEK ENDING 6-1-13
------
REPORTED INCIDENTS
Date
Time
Nature of Report
Location
Details
5-28-13
0745
1150
Petty Theft
Parking Structure Level A student's vehicle hood popped open as she drove out of
1
the structure.. This caused her to check her belongings and
she found a Droid Smartphone, a backpack, clothing,
prescription glasses and sun glasses were gone. The
method of entry was not determined, as there was no
damage to the vehicle.
5-31-13
1520
Unwanted Attention
LRC
A female student reported that a male student wants to
continue an unwanted relationship. She is afraid of this
person and he will continue taking classes here. The matter
is being referred to Student Affairs.