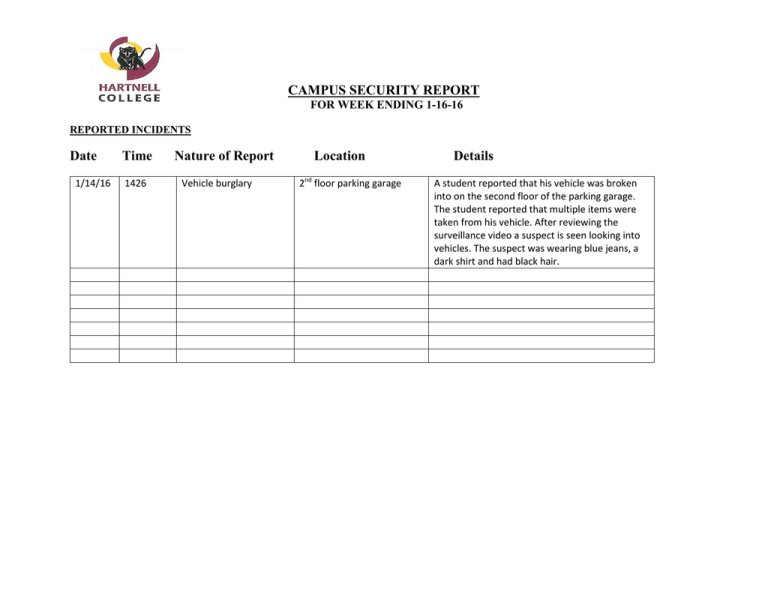 CAMPUS SECURITY REPORT
FOR WEEK ENDING 1-16-16
REPORTED INCIDENTS
Date
1/14/16
Time
1426
Nature of Report
Vehicle burglary
Location
2nd floor parking garage
Details
A student reported that his vehicle was broken
into on the second floor of the parking garage.
The student reported that multiple items were
taken from his vehicle. After reviewing the
surveillance video a suspect is seen looking into
vehicles. The suspect was wearing blue jeans, a
dark shirt and had black hair.