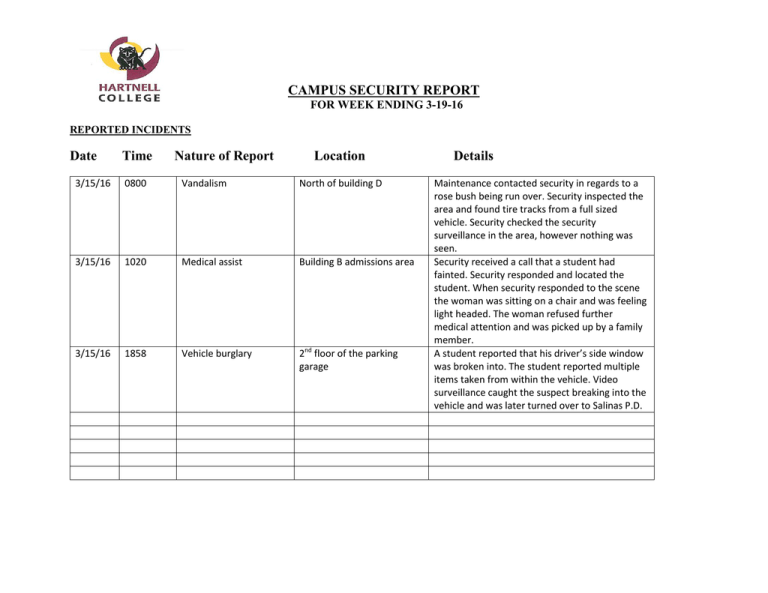 CAMPUS SECURITY REPORT
FOR WEEK ENDING 3-19-16
REPORTED INCIDENTS
Date
Time
Nature of Report
Location
3/15/16
0800
Vandalism
North of building D
3/15/16
1020
Medical assist
Building B admissions area
3/15/16
1858
Vehicle burglary
2nd floor of the parking
garage
Details
Maintenance contacted security in regards to a
rose bush being run over. Security inspected the
area and found tire tracks from a full sized
vehicle. Security checked the security
surveillance in the area, however nothing was
seen.
Security received a call that a student had
fainted. Security responded and located the
student. When security responded to the scene
the woman was sitting on a chair and was feeling
light headed. The woman refused further
medical attention and was picked up by a family
member.
A student reported that his driver's side window
was broken into. The student reported multiple
items taken from within the vehicle. Video
surveillance caught the suspect breaking into the
vehicle and was later turned over to Salinas P.D.