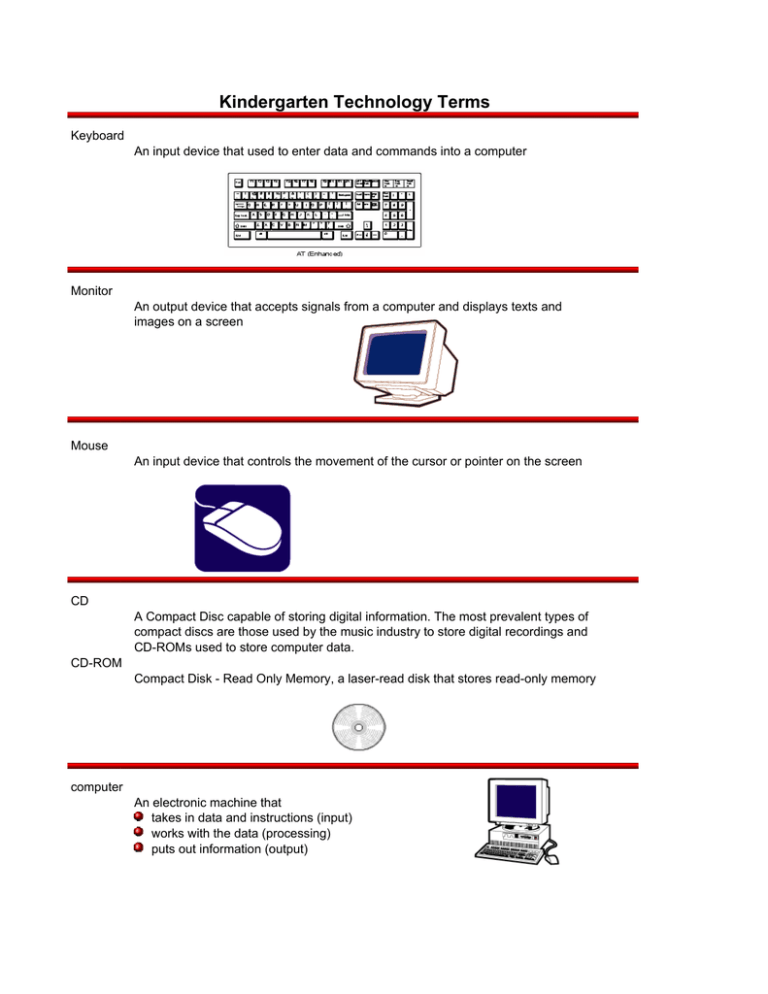 Kindergarten Technology Terms
Keyboard
An input device that used to enter data and commands into a computer
Monitor
An output device that accepts signals from a computer and displays texts and
images on a screen
Mouse
An input device that controls the movement of the cursor or pointer on the screen
CD
A Compact Disc capable of storing digital information. The most prevalent types of
compact discs are those used by the music industry to store digital recordings and
CD-ROMs used to store computer data.
CD-ROM
Compact Disk - Read Only Memory, a laser-read disk that stores read-only memory
computer
An electronic machine that
takes in data and instructions (input)
works with the data (processing)
puts out information (output)
CPU
Central Processing Unit, the chip which is the brains of the computer.
It processes data and instructions. It is also known as the processor.
The CPU is the most important part of a computer.
Printer
An output device that prints text and/or images on paper.