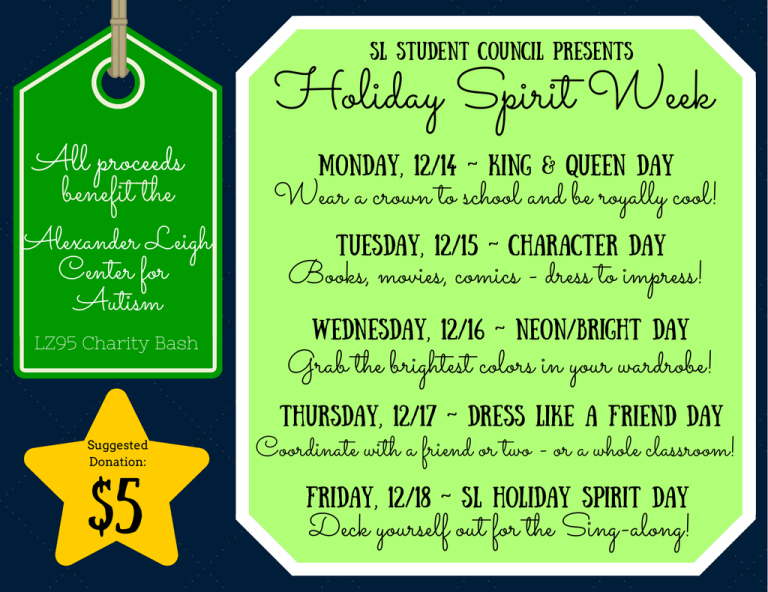 SL Student Council presents
All proceeds
benefit the
Alexander Leigh
Center for
Autism
LZ95 Charity Bash
Holiday Spirit Week
Monday, 12/14 ~ King & Queen Day
Wear a crown to school and be royally cool!
Tuesday, 12/15 ~ Character Day
Books, movies, comics - dress to impress!
Wednesday, 12/16 ~ NEON/BRIGHT DAY
Grab the brightest colors in your wardrobe!
Thursday, 12/17 ~ DRESS LIKE A FRIEND DAY
Suggested
Donation:
$5
Coordinate with a friend or two - or a whole classroom!
Friday, 12/18 ~ SL HOLIDAY SPIRIT DAY
Deck yourself out for the Sing-along!