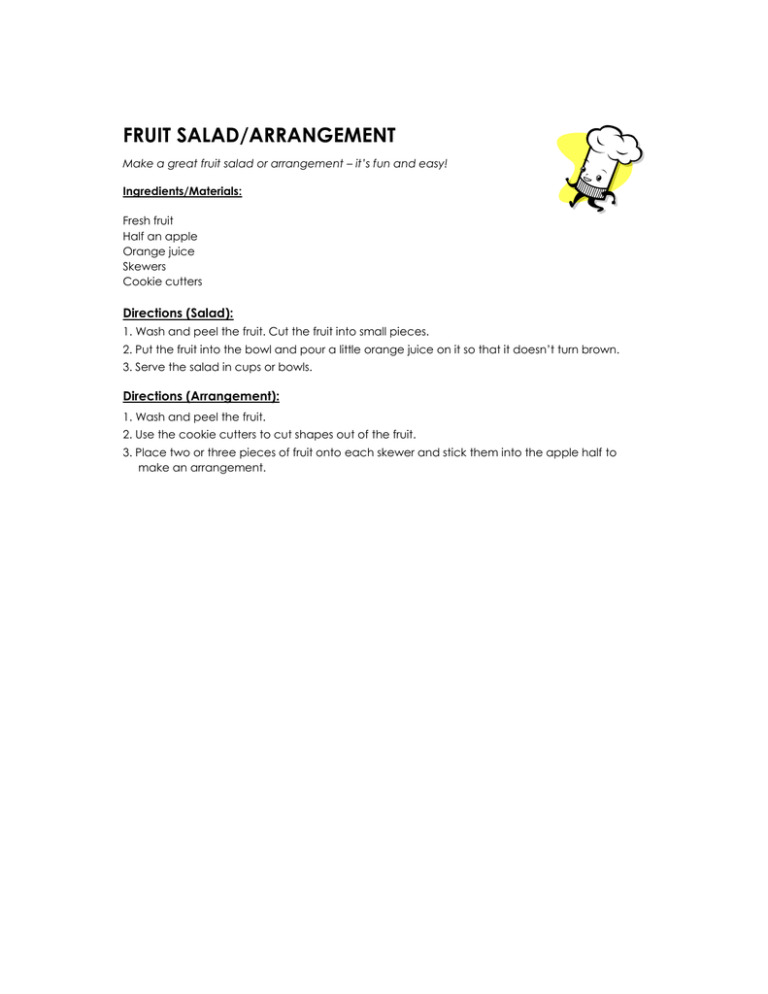 FRUIT SALAD/ARRANGEMENT
Make a great fruit salad or arrangement – it's fun and easy!
Ingredients/Materials:
Fresh fruit
Half an apple
Orange juice
Skewers
Cookie cutters
Directions (Salad):
1. Wash and peel the fruit. Cut the fruit into small pieces.
2. Put the fruit into the bowl and pour a little orange juice on it so that it doesn't turn brown.
3. Serve the salad in cups or bowls.
Directions (Arrangement):
1. Wash and peel the fruit.
2. Use the cookie cutters to cut shapes out of the fruit.
3. Place two or three pieces of fruit onto each skewer and stick them into the apple half to
make an arrangement.