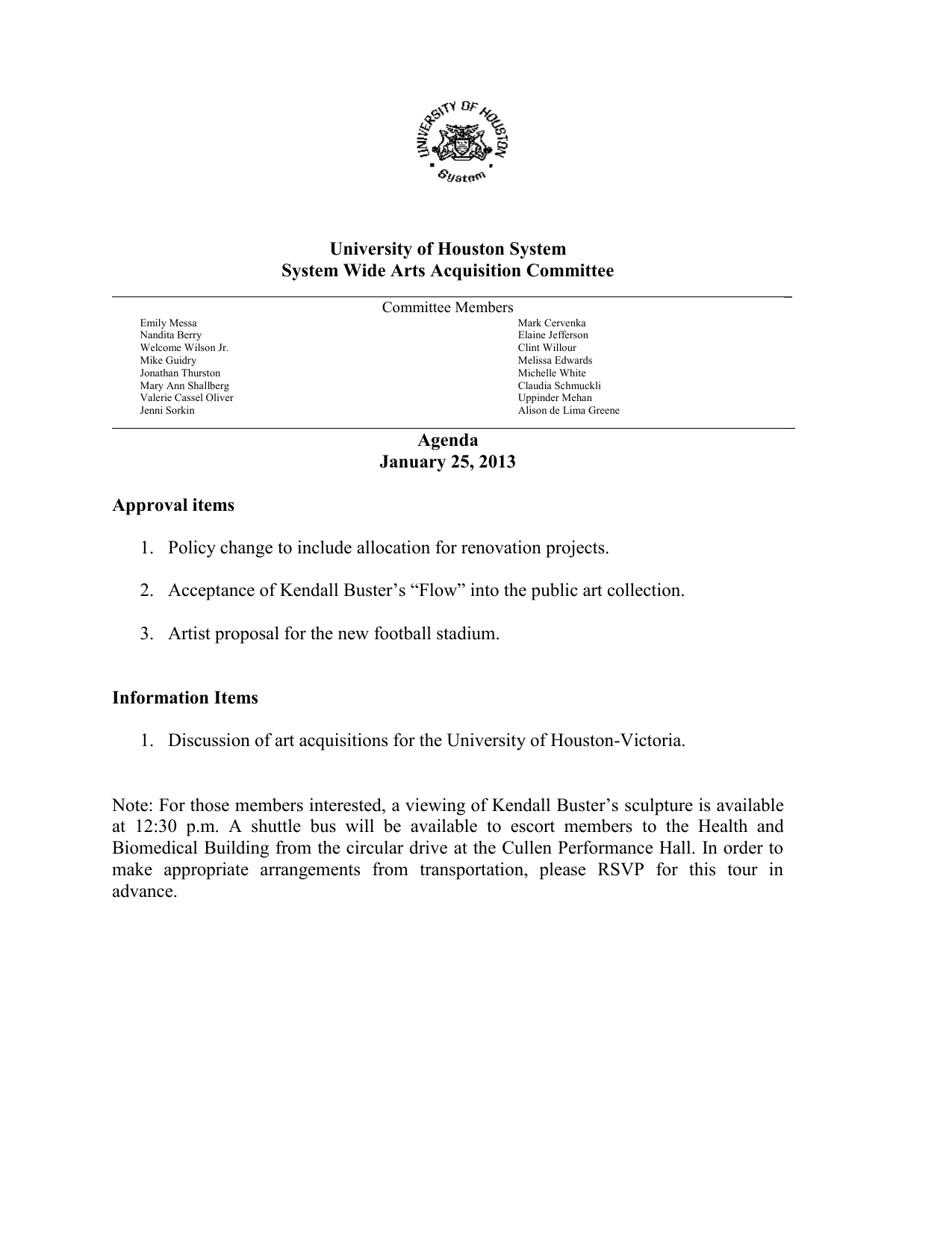 University of Houston System
System Wide Arts Acquisition Committee
_
Committee Members
Emily Messa
Nandita Berry
Welcome Wilson Jr.
Mike Guidry
Jonathan Thurston
Mary Ann Shallberg
Valerie Cassel Oliver
Jenni Sorkin
Mark Cervenka
Elaine Jefferson
Clint Willour
Melissa Edwards
Michelle White
Claudia Schmuckli
Uppinder Mehan
Alison de Lima Greene
__
Agenda
January 25, 2013
Approval items
1. Policy change to include allocation for renovation projects.
2. Acceptance of Kendall Buster's "Flow" into the public art collection.
3. Artist proposal for the new football stadium.
Information Items
1. Discussion of art acquisitions for the University of Houston-Victoria.
Note: For those members interested, a viewing of Kendall Buster's sculpture is available
at 12:30 p.m. A shuttle bus will be available to escort members to the Health and
Biomedical Building from the circular drive at the Cullen Performance Hall. In order to
make appropriate arrangements from transportation, please RSVP for this tour in
advance.