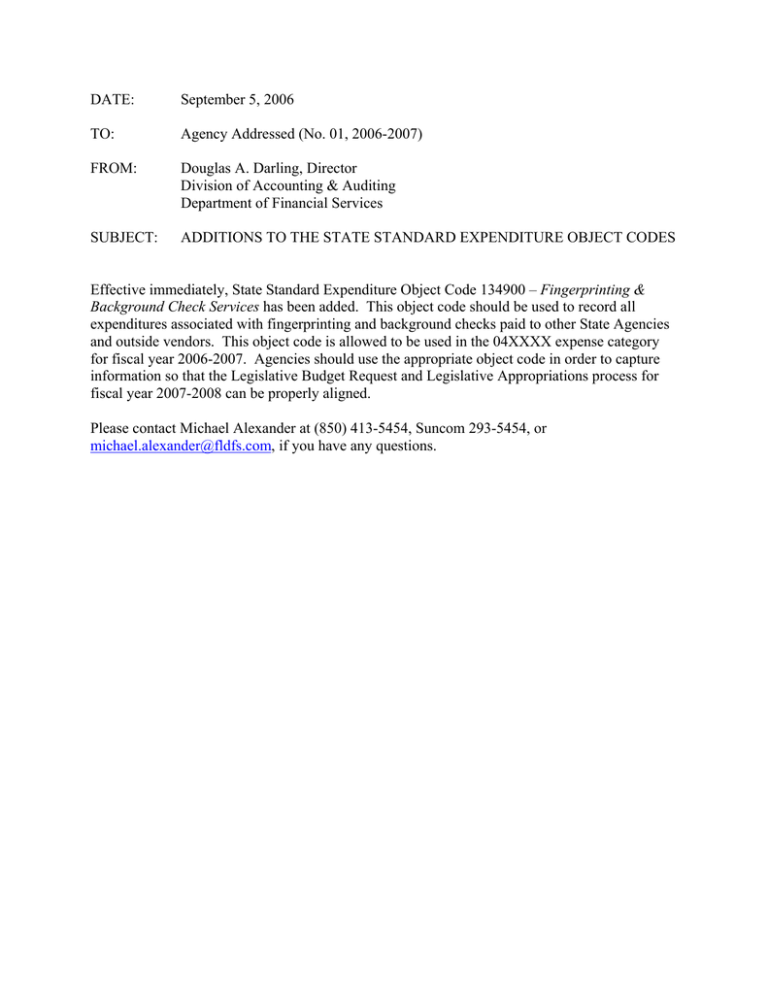 DATE:
September 5, 2006
TO:
Agency Addressed (No. 01, 2006-2007)
FROM:
Douglas A. Darling, Director
Division of Accounting & Auditing
Department of Financial Services
SUBJECT:
ADDITIONS TO THE STATE STANDARD EXPENDITURE OBJECT CODES
Effective immediately, State Standard Expenditure Object Code 134900 – Fingerprinting &
Background Check Services has been added. This object code should be used to record all
expenditures associated with fingerprinting and background checks paid to other State Agencies
and outside vendors. This object code is allowed to be used in the 04XXXX expense category
for fiscal year 2006-2007. Agencies should use the appropriate object code in order to capture
information so that the Legislative Budget Request and Legislative Appropriations process for
fiscal year 2007-2008 can be properly aligned.
Please contact Michael Alexander at (850) 413-5454, Suncom 293-5454, or
michael.alexander@fldfs.com, if you have any questions.