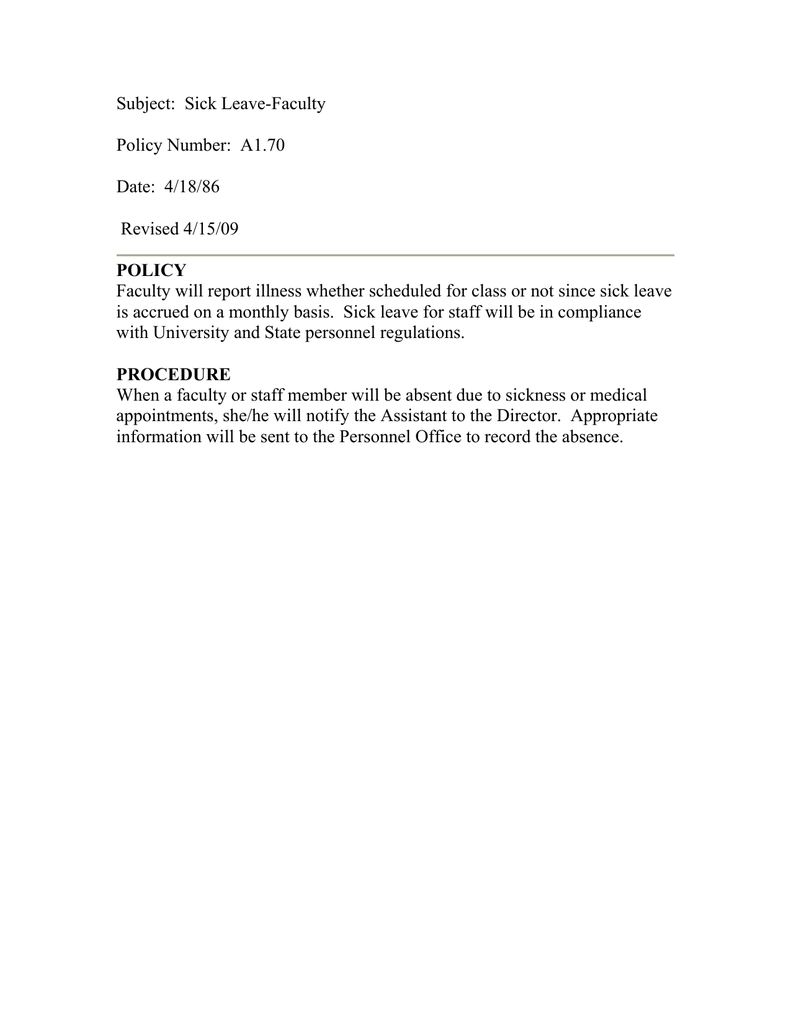 Subject: Sick Leave-Faculty
Policy Number: A1.70
Date: 4/18/86
Revised 4/15/09
POLICY
Faculty will report illness whether scheduled for class or not since sick leave
is accrued on a monthly basis. Sick leave for staff will be in compliance
with University and State personnel regulations.
PROCEDURE
When a faculty or staff member will be absent due to sickness or medical
appointments, she/he will notify the Assistant to the Director. Appropriate
information will be sent to the Personnel Office to record the absence.