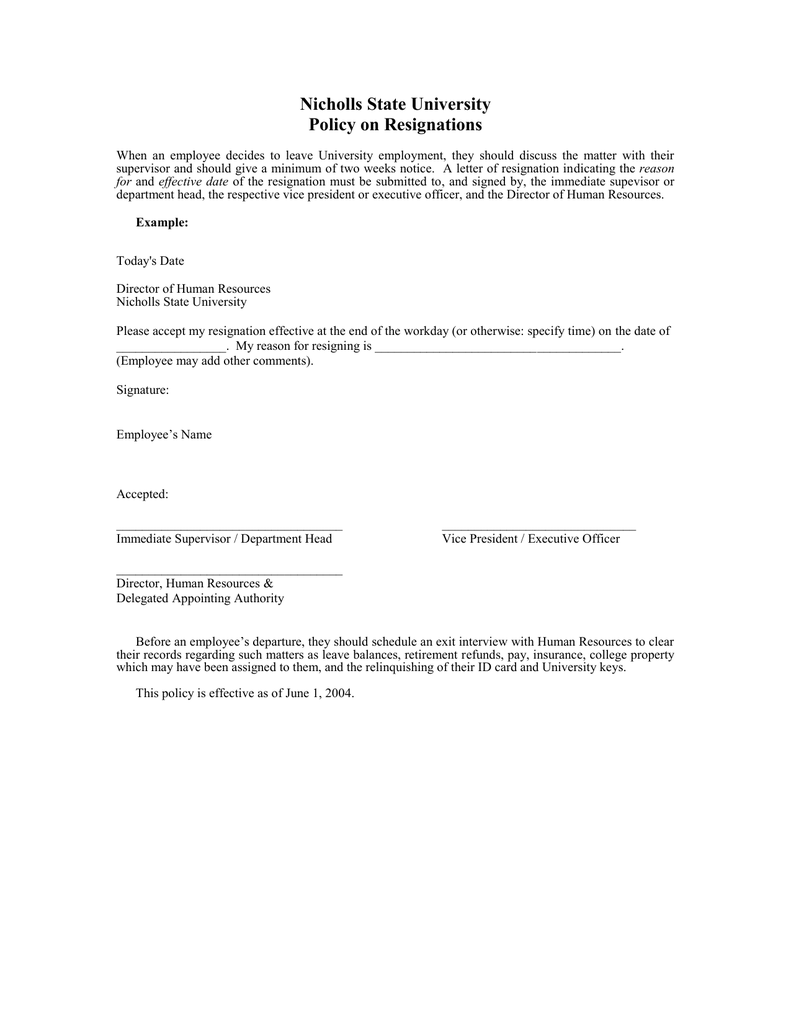 Nicholls State University
Policy on Resignations
When an employee decides to leave University employment, they should discuss the matter with their
supervisor and should give a minimum of two weeks notice. A letter of resignation indicating the reason
for and effective date of the resignation must be submitted to, and signed by, the immediate supevisor or
department head, the respective vice president or executive officer, and the Director of Human Resources.
Example:
Today's Date
Director of Human Resources
Nicholls State University
Please accept my resignation effective at the end of the workday (or otherwise: specify time) on the date of
_________________. My reason for resigning is ______________________________________.
(Employee may add other comments).
Signature:
Employee's Name
Accepted:
___________________________________
Immediate Supervisor / Department Head
______________________________
Vice President / Executive Officer
___________________________________
Director, Human Resources &
Delegated Appointing Authority
Before an employee's departure, they should schedule an exit interview with Human Resources to clear
their records regarding such matters as leave balances, retirement refunds, pay, insurance, college property
which may have been assigned to them, and the relinquishing of their ID card and University keys.
This policy is effective as of June 1, 2004.