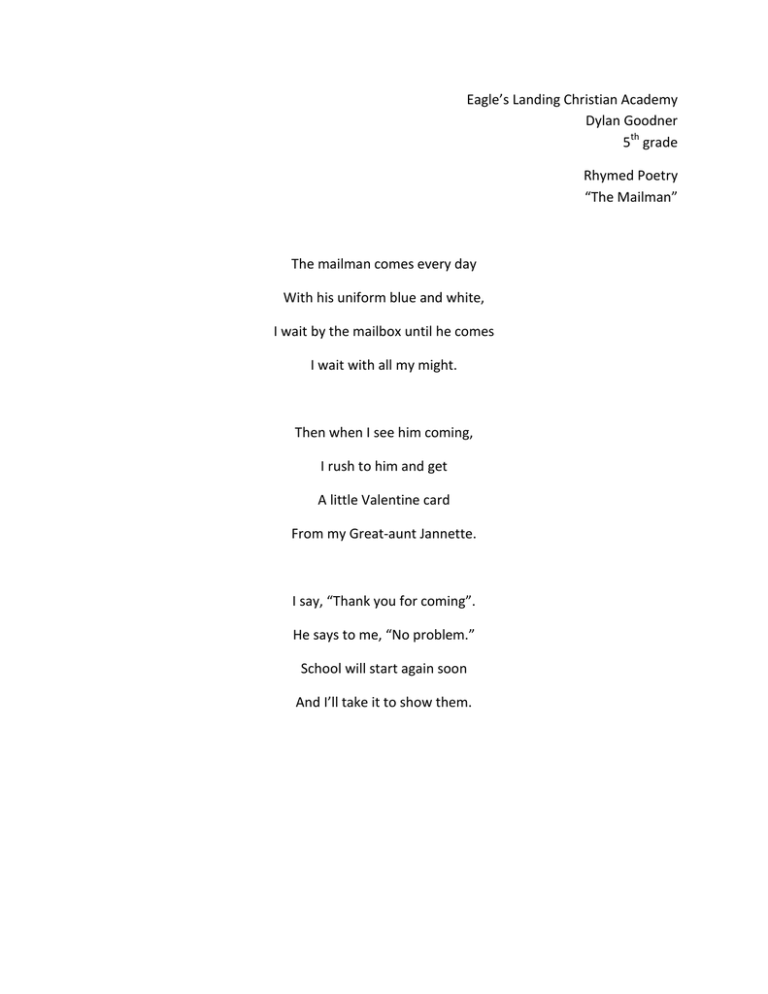 Eagle's Landing Christian Academy
Dylan Goodner
5th grade
Rhymed Poetry
"The Mailman"
The mailman comes every day
With his uniform blue and white,
I wait by the mailbox until he comes
I wait with all my might.
Then when I see him coming,
I rush to him and get
A little Valentine card
From my Great-aunt Jannette.
I say, "Thank you for coming".
He says to me, "No problem."
School will start again soon
And I'll take it to show them.