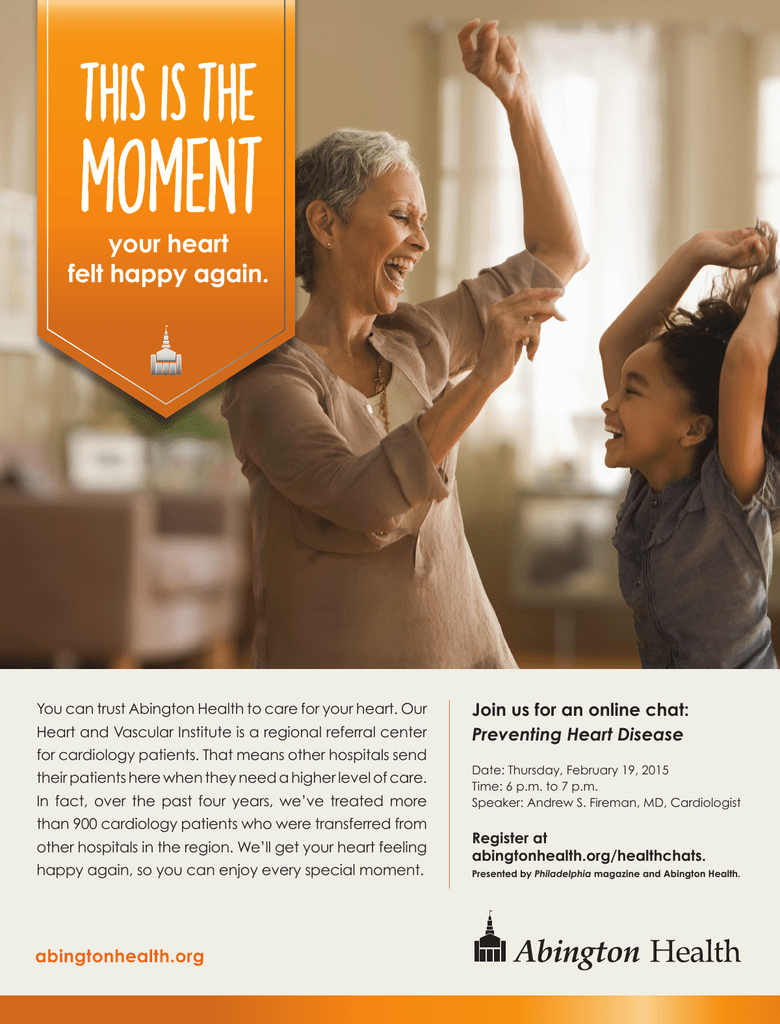 This is the
moment
your heart
felt happy again.
You can trust Abington Health to care for your heart. Our
Heart and Vascular Institute is a regional referral center
for cardiology patients. That means other hospitals send
their patients here when they need a higher level of care.
In fact, over the past four years, we've treated more
than 900 cardiology patients who were transferred from
other hospitals in the region. We'll get your heart feeling
happy again, so you can enjoy every special moment.
abingtonhealth.org
Join us for an online chat:
Preventing Heart Disease
Date: Thursday, February 19, 2015
Time: 6 p.m. to 7 p.m.
Speaker: Andrew S. Fireman, MD, Cardiologist
Register at
abingtonhealth.org/healthchats.
Presented by Philadelphia magazine and Abington Health.