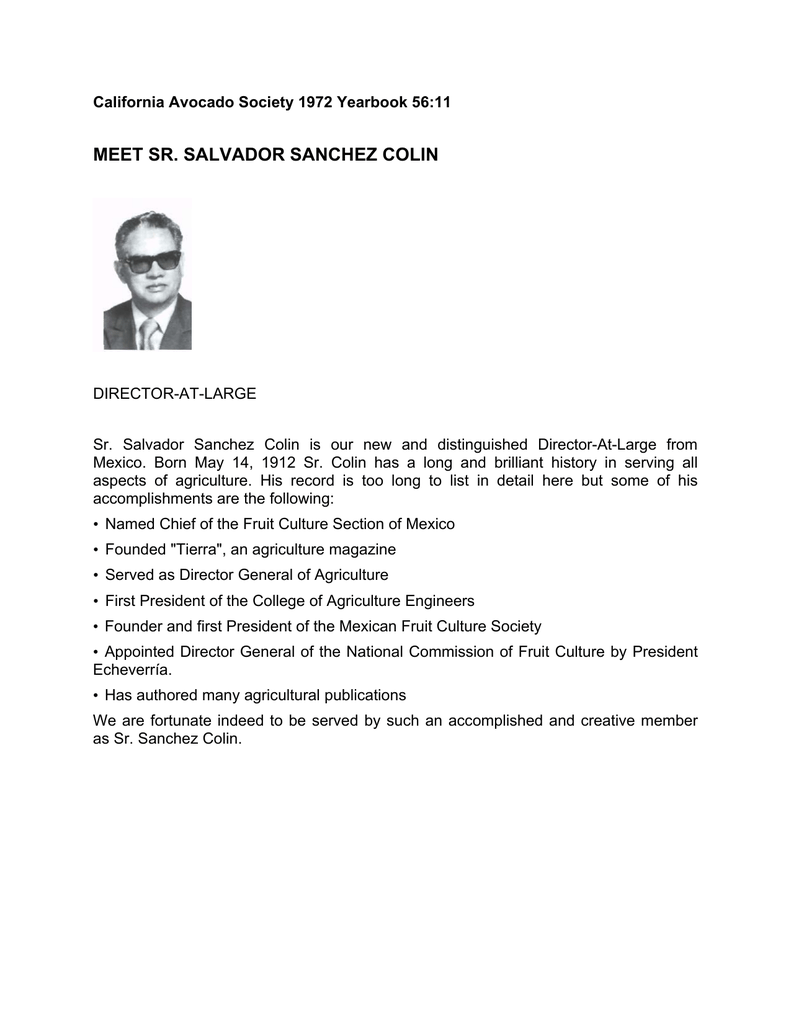 California Avocado Society 1972 Yearbook 56:11
MEET SR. SALVADOR SANCHEZ COLIN
DIRECTOR-AT-LARGE
Sr. Salvador Sanchez Colin is our new and distinguished Director-At-Large from
Mexico. Born May 14, 1912 Sr. Colin has a long and brilliant history in serving all
aspects of agriculture. His record is too long to list in detail here but some of his
accomplishments are the following:
• Named Chief of the Fruit Culture Section of Mexico
• Founded "Tierra", an agriculture magazine
• Served as Director General of Agriculture
• First President of the College of Agriculture Engineers
• Founder and first President of the Mexican Fruit Culture Society
• Appointed Director General of the National Commission of Fruit Culture by President
Echeverría.
• Has authored many agricultural publications
We are fortunate indeed to be served by such an accomplished and creative member
as Sr. Sanchez Colin.