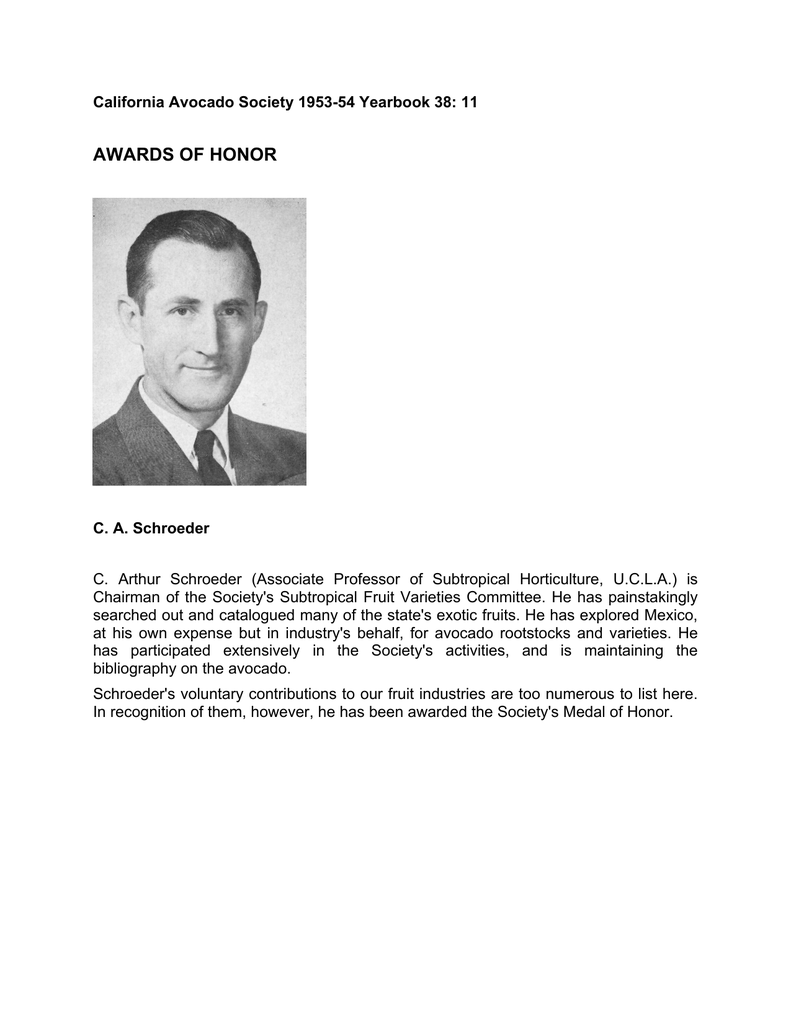 California Avocado Society 1953-54 Yearbook 38: 11
AWARDS OF HONOR
C. A. Schroeder
C. Arthur Schroeder (Associate Professor of Subtropical Horticulture, U.C.L.A.) is
Chairman of the Society's Subtropical Fruit Varieties Committee. He has painstakingly
searched out and catalogued many of the state's exotic fruits. He has explored Mexico,
at his own expense but in industry's behalf, for avocado rootstocks and varieties. He
has participated extensively in the Society's activities, and is maintaining the
bibliography on the avocado.
Schroeder's voluntary contributions to our fruit industries are too numerous to list here.
In recognition of them, however, he has been awarded the Society's Medal of Honor.