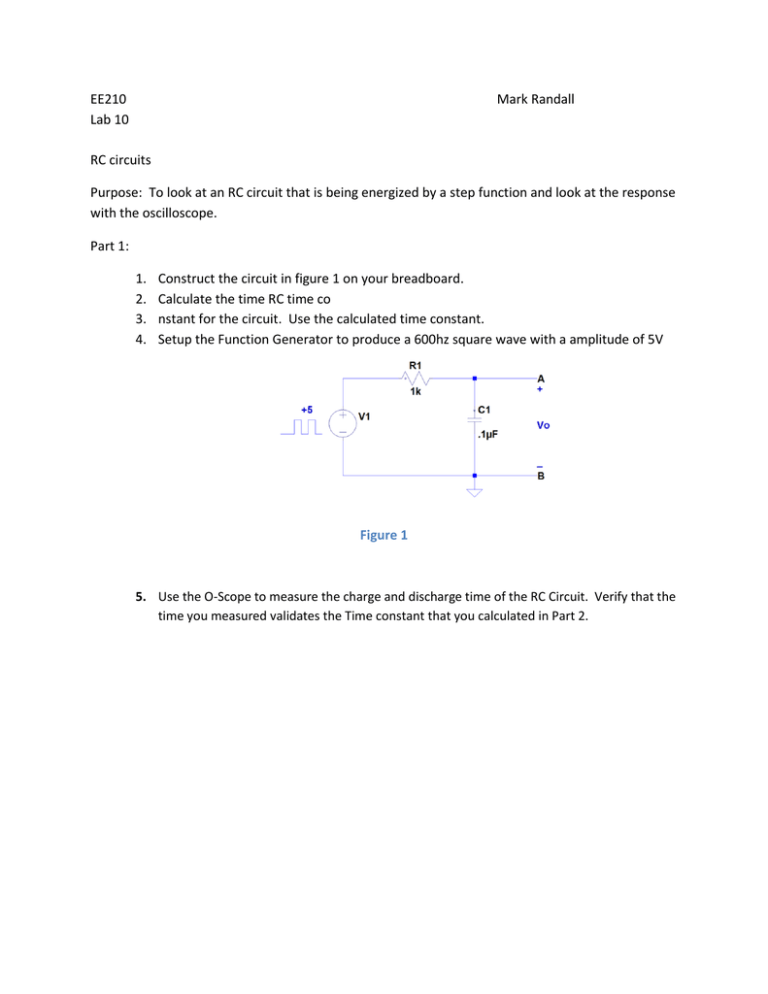 EE210
Lab 10
Mark Randall
RC circuits
Purpose: To look at an RC circuit that is being energized by a step function and look at the response
with the oscilloscope.
Part 1:
1.
2.
3.
4.
Construct the circuit in figure 1 on your breadboard.
Calculate the time RC time co
nstant for the circuit. Use the calculated time constant.
Setup the Function Generator to produce a 600hz square wave with a amplitude of 5V
Figure 1
5. Use the O-Scope to measure the charge and discharge time of the RC Circuit. Verify that the
time you measured validates the Time constant that you calculated in Part 2.