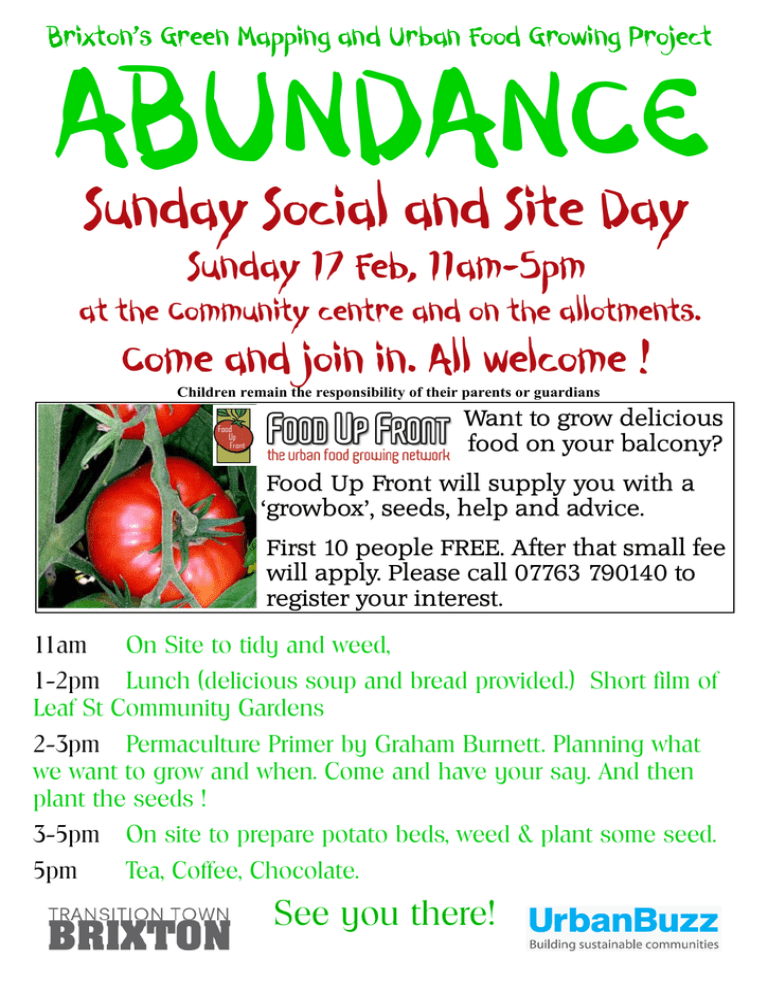 Brixton's Green Mapping and Urban Food Growing Project
ABUNDANCE
Sunday Social and Site Day
Sunday 17 Feb, 11am-5pm
at the Community centre and on the allotments.
Come and join in. All welcome !
Children remain the responsibility of their parents or guardians
Want to grow delicious
food on your balcony?
Food Up Front will supply you with a
'growbox', seeds, help and advice.
First 10 people FREE. After that small fee
will apply. Please call 07763 790140 to
register your interest.
11am
On Site to tidy and weed,
1-2pm Lunch (delicious soup and bread provided.) Short film of
Leaf St Community Gardens
2-3pm Permaculture Primer by Graham Burnett. Planning what
we want to grow and when. Come and have your say. And then
plant the seeds !
3-5pm
On site to prepare potato beds, weed & plant some seed.
5pm
Tea, Coffee, Chocolate.
See you there!