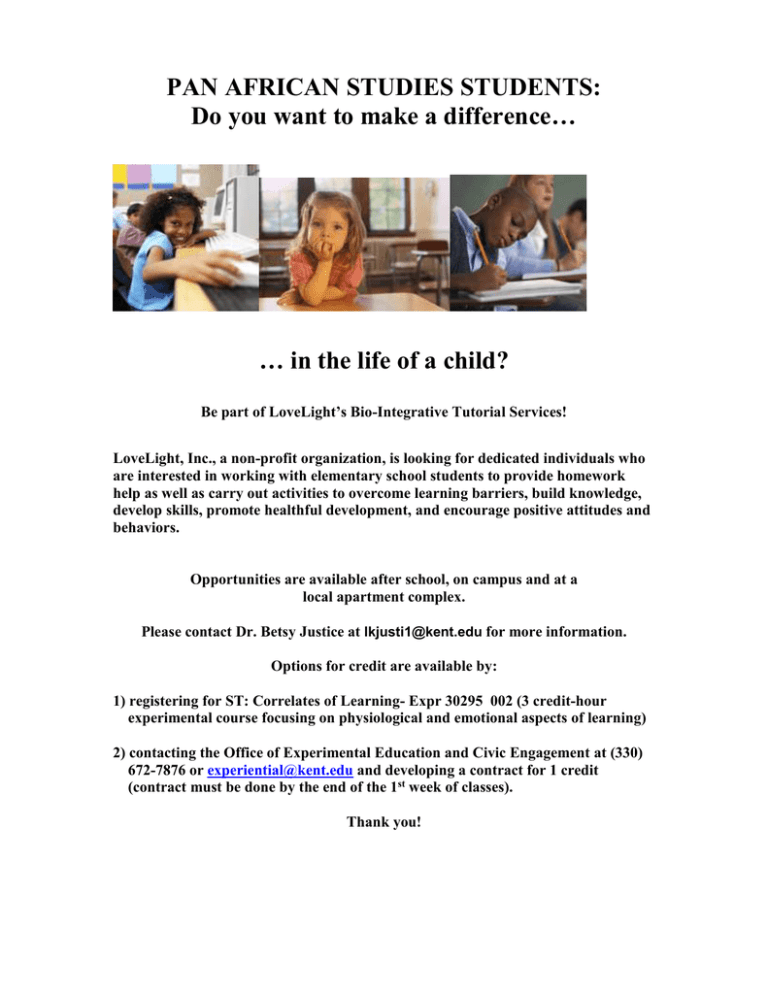 PAN AFRICAN STUDIES STUDENTS:
Do you want to make a difference…
… in the life of a child?
Be part of LoveLight's Bio-Integrative Tutorial Services!
LoveLight, Inc., a non-profit organization, is looking for dedicated individuals who
are interested in working with elementary school students to provide homework
help as well as carry out activities to overcome learning barriers, build knowledge,
develop skills, promote healthful development, and encourage positive attitudes and
behaviors.
Opportunities are available after school, on campus and at a
local apartment complex.
Please contact Dr. Betsy Justice at lkjusti1@kent.edu for more information.
Options for credit are available by:
1) registering for ST: Correlates of Learning- Expr 30295 002 (3 credit-hour
experimental course focusing on physiological and emotional aspects of learning)
2) contacting the Office of Experimental Education and Civic Engagement at (330)
672-7876 or experiential@kent.edu and developing a contract for 1 credit
(contract must be done by the end of the 1st week of classes).
Thank you!