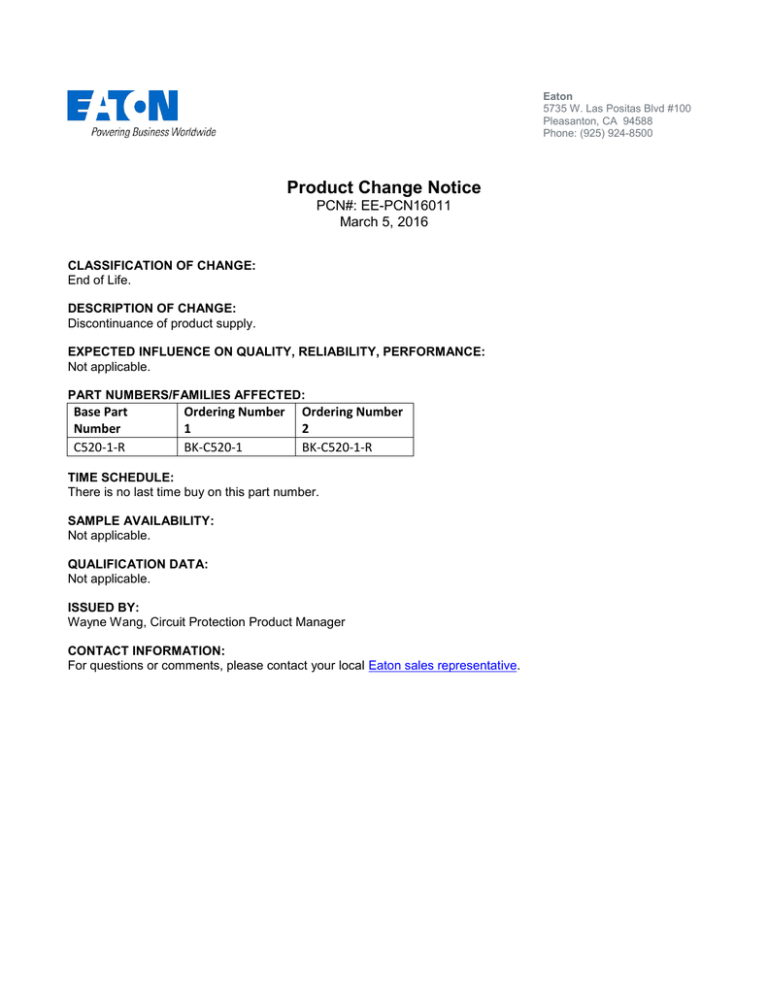 Eaton
5735 W. Las Positas Blvd #100
Pleasanton, CA 94588
Phone: (925) 924-8500
Product Change Notice
PCN#: EE-PCN16011
March 5, 2016
CLASSIFICATION OF CHANGE:
End of Life.
DESCRIPTION OF CHANGE:
Discontinuance of product supply.
EXPECTED INFLUENCE ON QUALITY, RELIABILITY, PERFORMANCE:
Not applicable.
PART NUMBERS/FAMILIES AFFECTED:
Base Part
Number
C520-1-R
Ordering Number
1
BK-C520-1
Ordering Number
2
BK-C520-1-R
TIME SCHEDULE:
There is no last time buy on this part number.
SAMPLE AVAILABILITY:
Not applicable.
QUALIFICATION DATA:
Not applicable.
ISSUED BY:
Wayne Wang, Circuit Protection Product Manager
CONTACT INFORMATION:
For questions or comments, please contact your local Eaton sales representative.