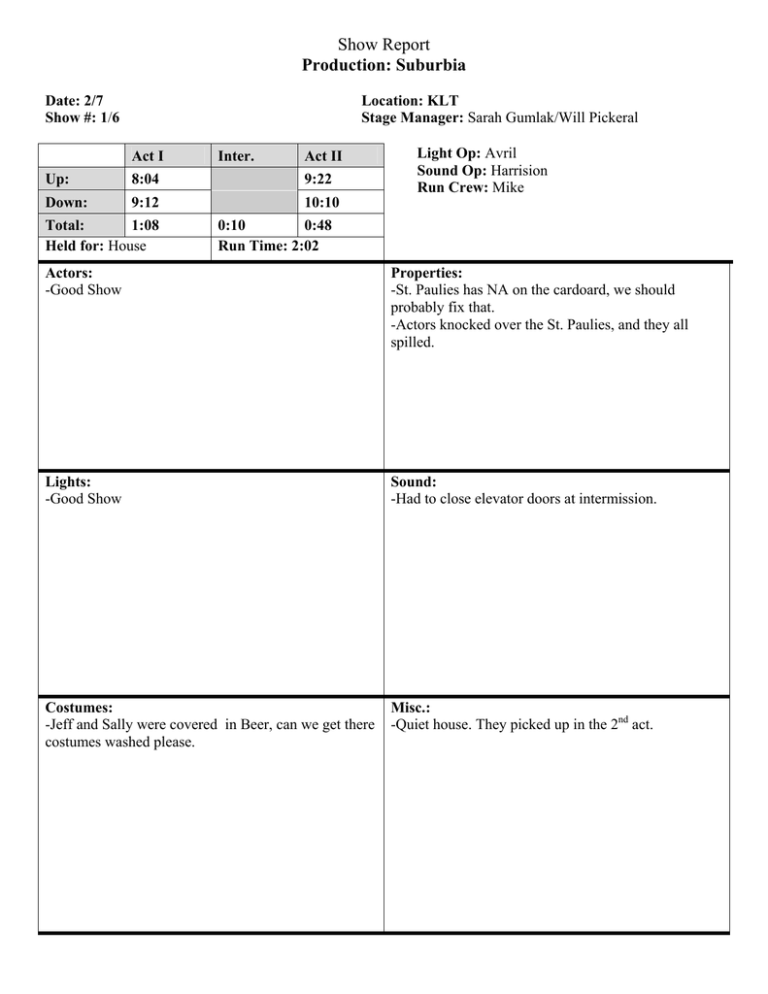 Show Report
Production: Suburbia
Date: 2/7
Show #: 1/6
Location: KLT
Stage Manager: Sarah Gumlak/Will Pickeral
Act I
Inter.
Act II
Up:
8:04
9:22
Down:
9:12
10:10
Total:
1:08
Held for: House
Light Op: Avril
Sound Op: Harrision
Run Crew: Mike
0:10
0:48
Run Time: 2:02
Actors:
-Good Show
Properties:
-St. Paulies has NA on the cardoard, we should
probably fix that.
-Actors knocked over the St. Paulies, and they all
spilled.
Lights:
-Good Show
Sound:
-Had to close elevator doors at intermission.
Costumes:
-Jeff and Sally were covered in Beer, can we get there
costumes washed please.
Misc.:
-Quiet house. They picked up in the 2nd act.