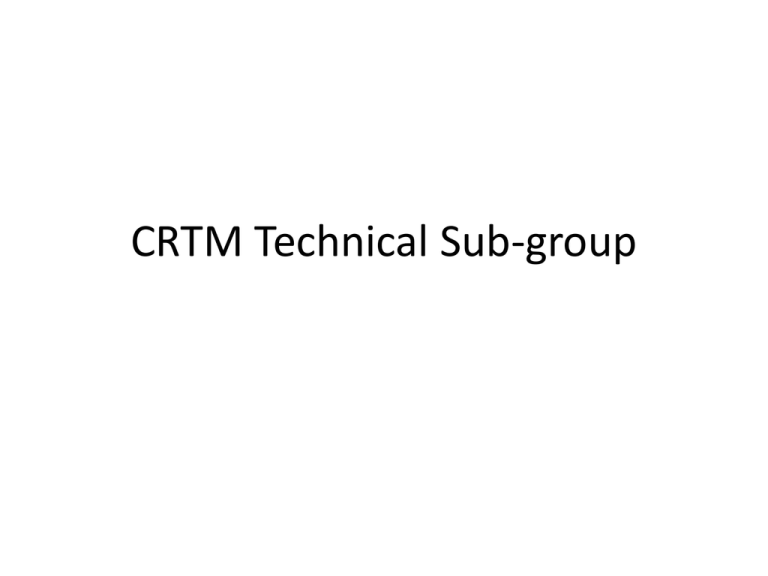 CRTM Technical Sub-group
"Internal" release of v2.2.x
Feature list for v2.3.x
• Radiative transfer model update – At this point, this is
a purely structural change to allow for more efficient
memory usage. Some applications have found current
CRTM cloudy calculations are too slow compared to
other RT models (e.g. delta-Eddington).
• Aerosol model update – Only the GO-CART aerosol
model is supported in the CRTM. Users have
requested a version that can specify CMAQ model
aerosol inputs.
• netCDF coefficients – for simpler portability and
maintenance.
• CSEM integration (v3.0) – The Community Surface
Emissivity Model will replace all of the current CRTM
emissivity and reflectivity modules.