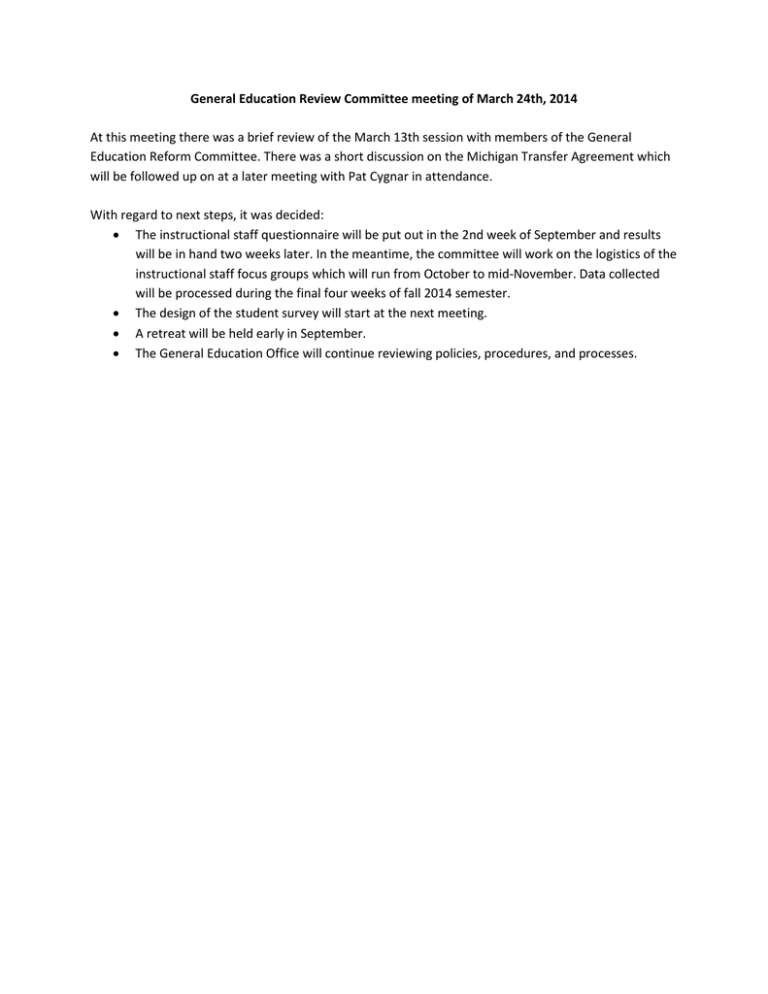 General Education Review Committee meeting of March 24th, 2014
At this meeting there was a brief review of the March 13th session with members of the General
Education Reform Committee. There was a short discussion on the Michigan Transfer Agreement which
will be followed up on at a later meeting with Pat Cygnar in attendance.
With regard to next steps, it was decided:
• The instructional staff questionnaire will be put out in the 2nd week of September and results
will be in hand two weeks later. In the meantime, the committee will work on the logistics of the
instructional staff focus groups which will run from October to mid-November. Data collected
will be processed during the final four weeks of fall 2014 semester.
• The design of the student survey will start at the next meeting.
• A retreat will be held early in September.
• The General Education Office will continue reviewing policies, procedures, and processes.