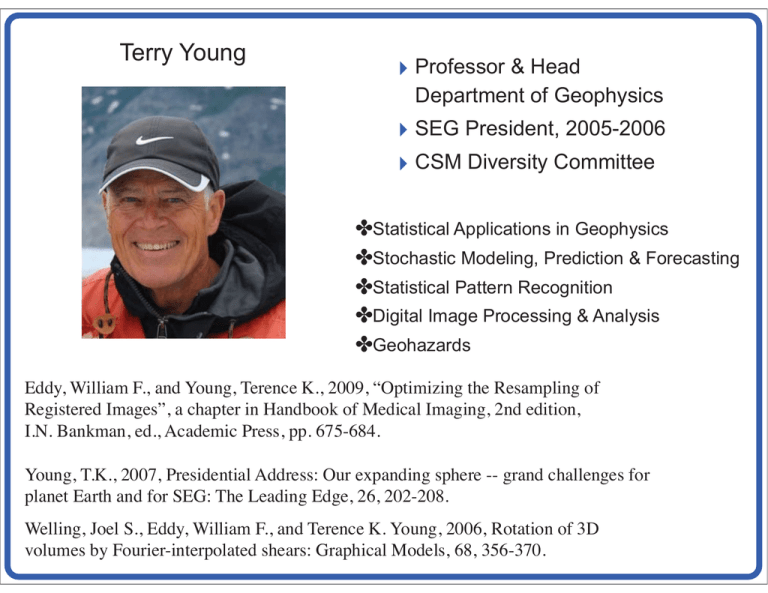 Terry Young
Professor & Head
Department of Geophysics
SEG President, 2005-2006
CSM Diversity Committee
Statistical Applications in Geophysics
Stochastic Modeling, Prediction & Forecasting
Statistical Pattern Recognition
Digital Image Processing & Analysis
Geohazards
Eddy, William F., and Young, Terence K., 2009, "Optimizing the Resampling of
Registered Images", a chapter in Handbook of Medical Imaging, 2nd edition,
I.N. Bankman, ed., Academic Press, pp. 675-684.
Young, T.K., 2007, Presidential Address: Our expanding sphere -- grand challenges for
planet Earth and for SEG: The Leading Edge, 26, 202-208.
Welling, Joel S., Eddy, William F., and Terence K. Young, 2006, Rotation of 3D
volumes by Fourier-interpolated shears: Graphical Models, 68, 356-370.