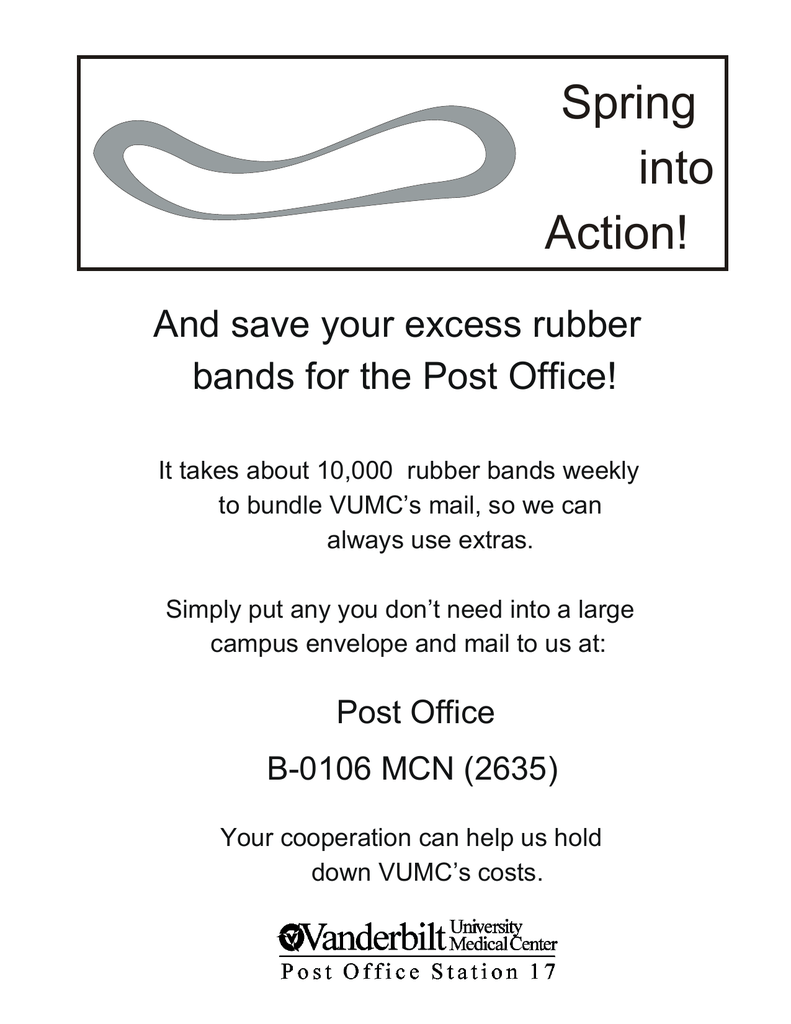 Spring
into
Action!
And save your excess rubber
bands for the Post Office!
It takes about 10,000 rubber bands weekly
to bundle VUMC's mail, so we can
always use extras.
Simply put any you don't need into a large
campus envelope and mail to us at:
Post Office
B-0106 MCN (2635)
Your cooperation can help us hold
down VUMC's costs.