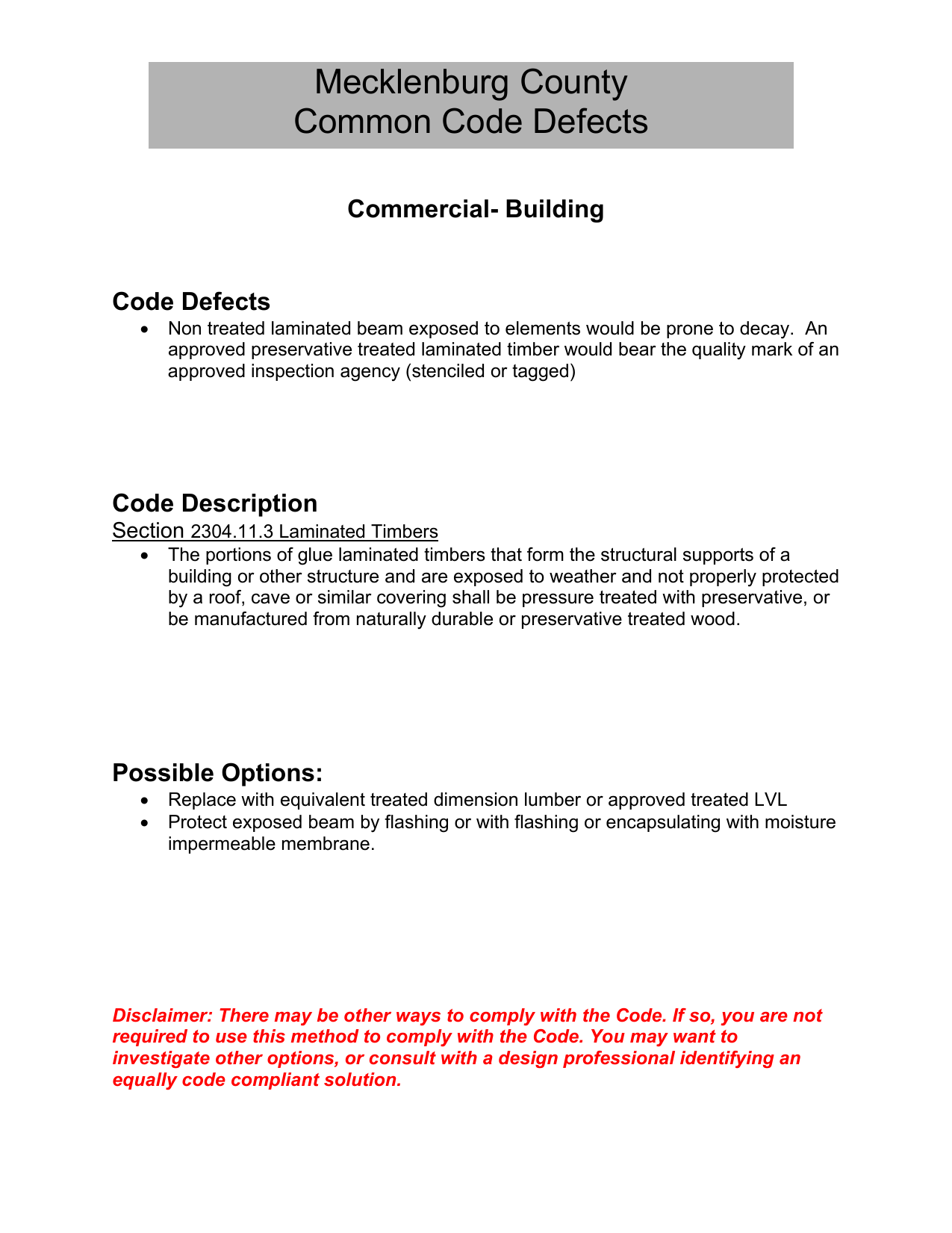 Mecklenburg County
Common Code Defects
Commercial- Building
Code Defects
•
Non treated laminated beam exposed to elements would be prone to decay. An approved preservative treated laminated timber would bear the quality mark of an approved inspection agency (stenciled or tagged)
Code Description
Section
2304.11.3 Laminated Timbers
•
The portions of glue laminated timbers that form the structural supports of a building or other structure and are exposed to weather and not properly protected by a roof, cave or similar covering shall be pressure treated with preservative, or be manufactured from naturally durable or preservative treated wood.
Possible Options:
•
Replace with equivalent treated dimension lumber or approved treated LVL
•
Protect exposed beam by flashing or with flashing or encapsulating with moisture impermeable membrane.
Disclaimer: There may be other ways to comply with the Code. If so, you are not required to use this method to comply with the Code. You may want to investigate other options, or consult with a design professional identifying an equally code compliant solution.