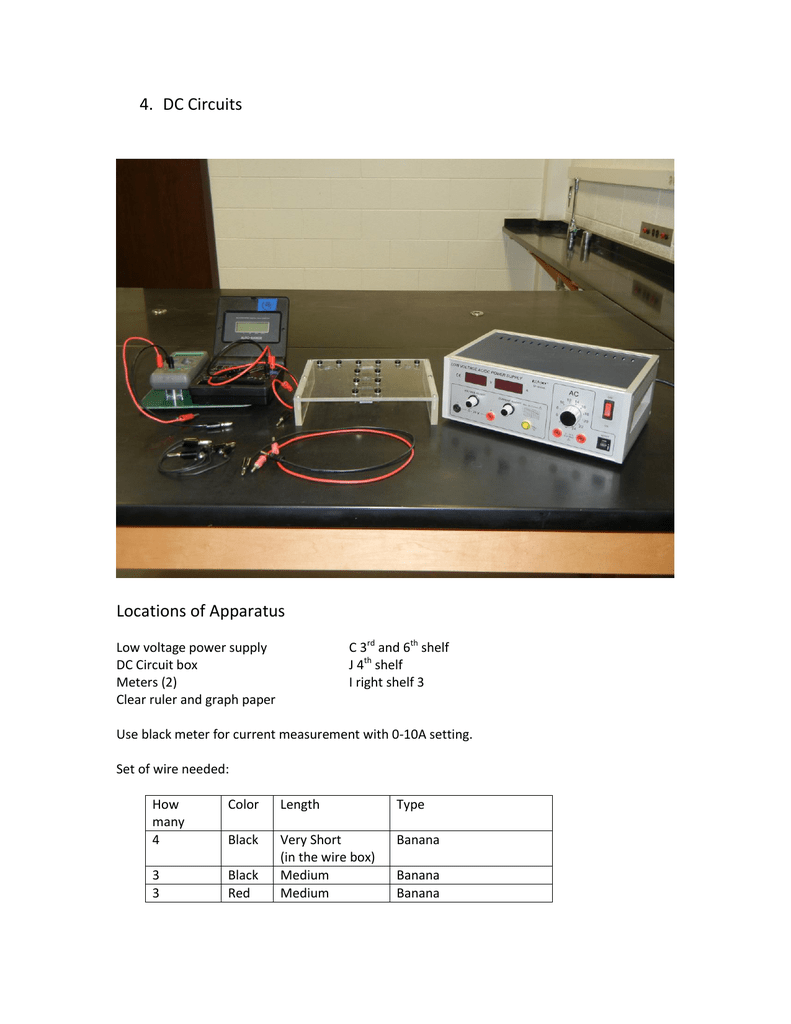 4. DC Circuits
Locations of Apparatus
C 3rd and 6th shelf
J 4th shelf
I right shelf 3
Low voltage power supply
DC Circuit box
Meters (2)
Clear ruler and graph paper
Use black meter for current measurement with 0-10A setting.
Set of wire needed:
How
many
4
Color
Length
Type
Black
Banana
3
3
Black
Red
Very Short
(in the wire box)
Medium
Medium
Banana
Banana
Notes
Discuss with you students how much current can be drawn across a resistor. The resistors on
the box is about 5W. If you apply 3V across 1-ohm resistor (left top) the resistor will over
heat. Several of our boxes show indication, that this had happened. Be careful this not to
happen. Make sure to check maximum voltage you can draw across each resistors.
For ammeters use 10A max connection.