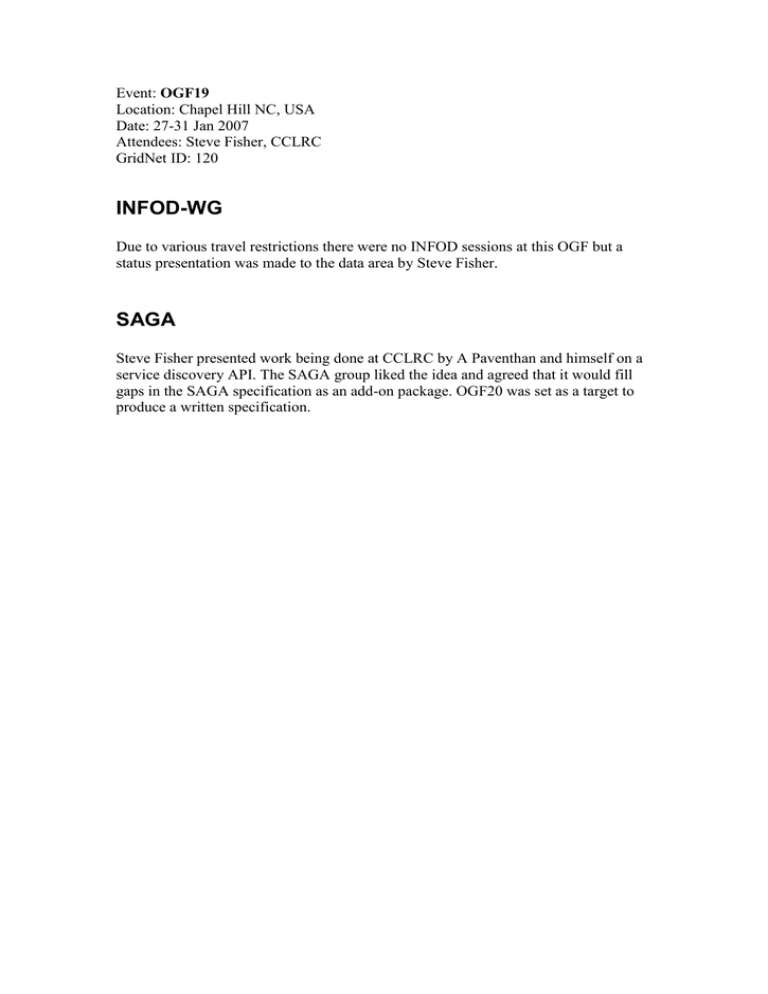 Event: OGF19
Location: Chapel Hill NC, USA
Date: 27-31 Jan 2007
Attendees: Steve Fisher, CCLRC
GridNet ID: 120
INFOD-WG
Due to various travel restrictions there were no INFOD sessions at this OGF but a
status presentation was made to the data area by Steve Fisher.
SAGA
Steve Fisher presented work being done at CCLRC by A Paventhan and himself on a
service discovery API. The SAGA group liked the idea and agreed that it would fill
gaps in the SAGA specification as an add-on package. OGF20 was set as a target to
produce a written specification.