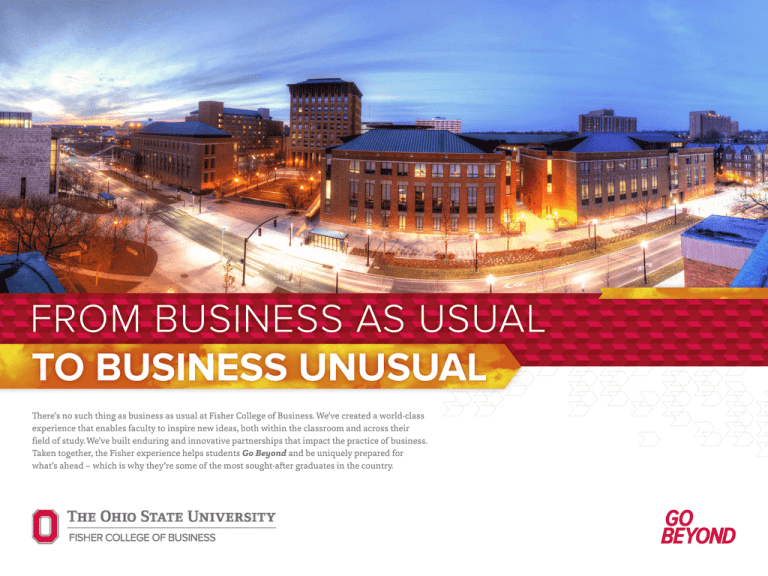 From BUSINESS AS USUAL
TO BUSINESS UNUSUAL
There's no such thing as business as usual at Fisher College of Business. We've created a world-class
experience that enables faculty to inspire new ideas, both within the classroom and across their
field of study. We've built enduring and innovative partnerships that impact the practice of business.
Taken together, the Fisher experience helps students Go Beyond and be uniquely prepared for
what's ahead – which is why they're some of the most sought-after graduates in the country.
From THE OVAL
TO THE GLOBE
Why just study business when you can experience it? Our rigorous, action-based curriculum
prepares students to discover passions and launch careers. Through leadership development
and a commitment to community, students Go Beyond to make an immediate impact – all
over the world. Not surprisingly, recruiters name Fisher undergrads as the second most
sought-after graduates in the country.