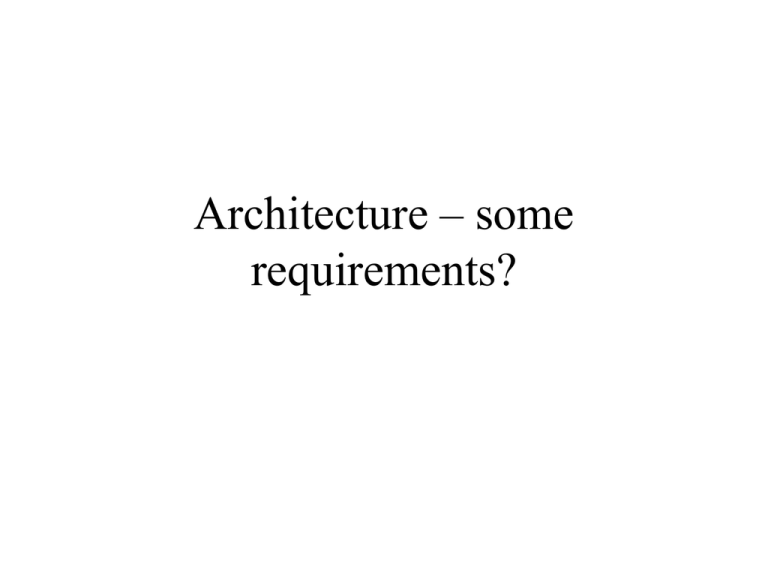 Architecture – some
requirements?
Project types
Centre Projects - % Type
Resource Access
Collaboratve Working
Visualisation & User
Information Based
Compute Based
0
10
20
30
40
50
• Visualisation
– complex renderings
– composite data views
– user-centric viewing, control or management of data
sources.
• Information
– large distributed databases
– correlation, query, merging and presentation
• Collaborative
– conferencing,
– other interactive activities, e.g. planning, surgery
• Resource
– control, or participate in experiments
– using specialised resources – eg telescopes, microscopes,
chemistry robots.
Conclude
• Data centric ('information grids') and
user/visualisation applications are at least as
important as compute grids – we should look to
these areas to drive the need for architectures &
infrastructure in the medium term.
• Note: at present 39% of these projects are
developing their own infrastructure.
This slide is the end of the 'background' section, time
did not allow discussion of the remaining slides.