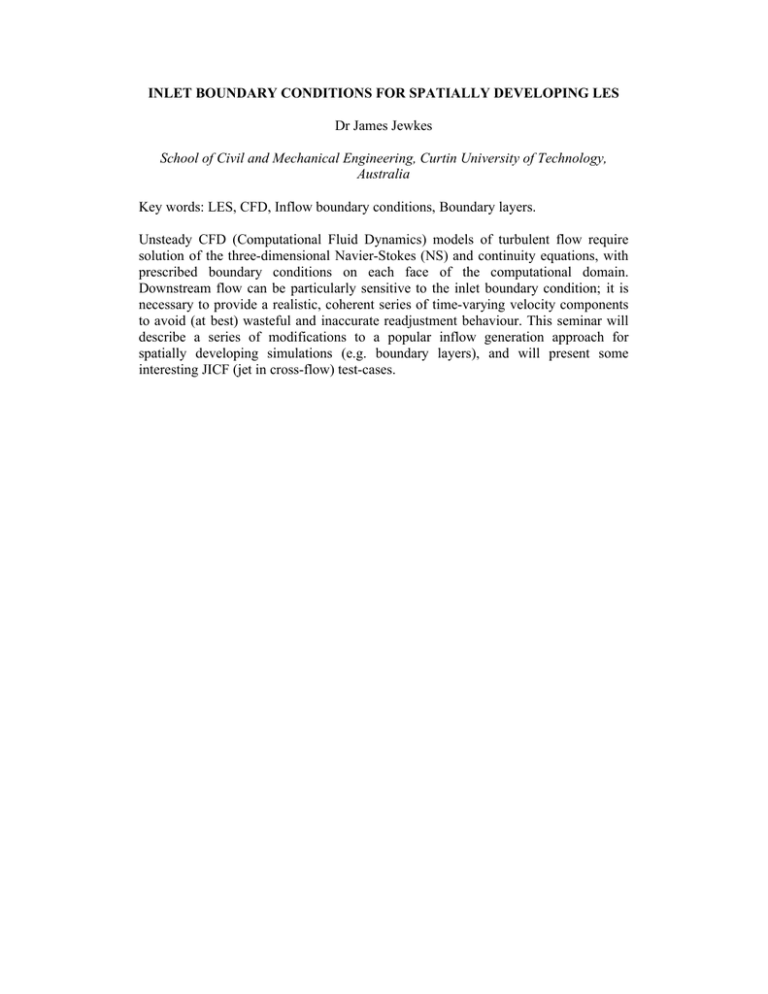 INLET BOUNDARY CONDITIONS FOR SPATIALLY DEVELOPING LES
Dr James Jewkes
School of Civil and Mechanical Engineering, Curtin University of Technology,
Australia
Key words: LES, CFD, Inflow boundary conditions, Boundary layers.
Unsteady CFD (Computational Fluid Dynamics) models of turbulent flow require
solution of the three-dimensional Navier-Stokes (NS) and continuity equations, with
prescribed boundary conditions on each face of the computational domain.
Downstream flow can be particularly sensitive to the inlet boundary condition; it is
necessary to provide a realistic, coherent series of time-varying velocity components
to avoid (at best) wasteful and inaccurate readjustment behaviour. This seminar will
describe a series of modifications to a popular inflow generation approach for
spatially developing simulations (e.g. boundary layers), and will present some
interesting JICF (jet in cross-flow) test-cases.