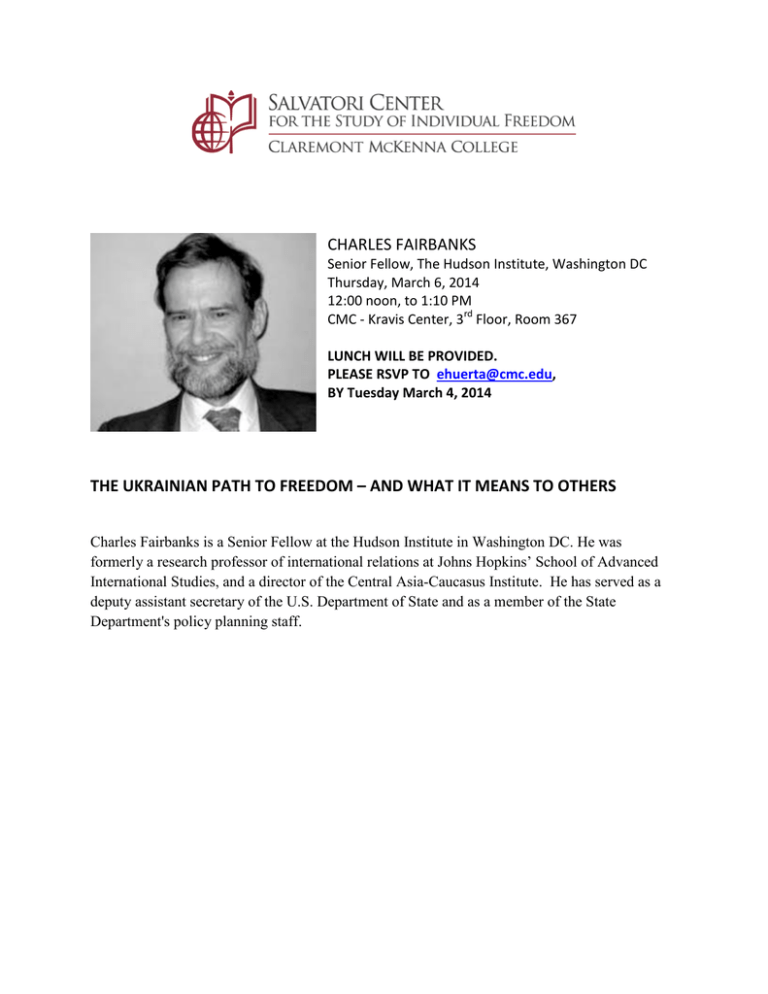 CHARLES FAIRBANKS
Senior Fellow, The Hudson Institute, Washington DC
Thursday, March 6, 2014
12:00 noon, to 1:10 PM
CMC - Kravis Center, 3rd Floor, Room 367
LUNCH WILL BE PROVIDED.
PLEASE RSVP TO ehuerta@cmc.edu,
BY Tuesday March 4, 2014
THE UKRAINIAN PATH TO FREEDOM – AND WHAT IT MEANS TO OTHERS
Charles Fairbanks is a Senior Fellow at the Hudson Institute in Washington DC. He was
formerly a research professor of international relations at Johns Hopkins' School of Advanced
International Studies, and a director of the Central Asia-Caucasus Institute. He has served as a
deputy assistant secretary of the U.S. Department of State and as a member of the State
Department's policy planning staff.