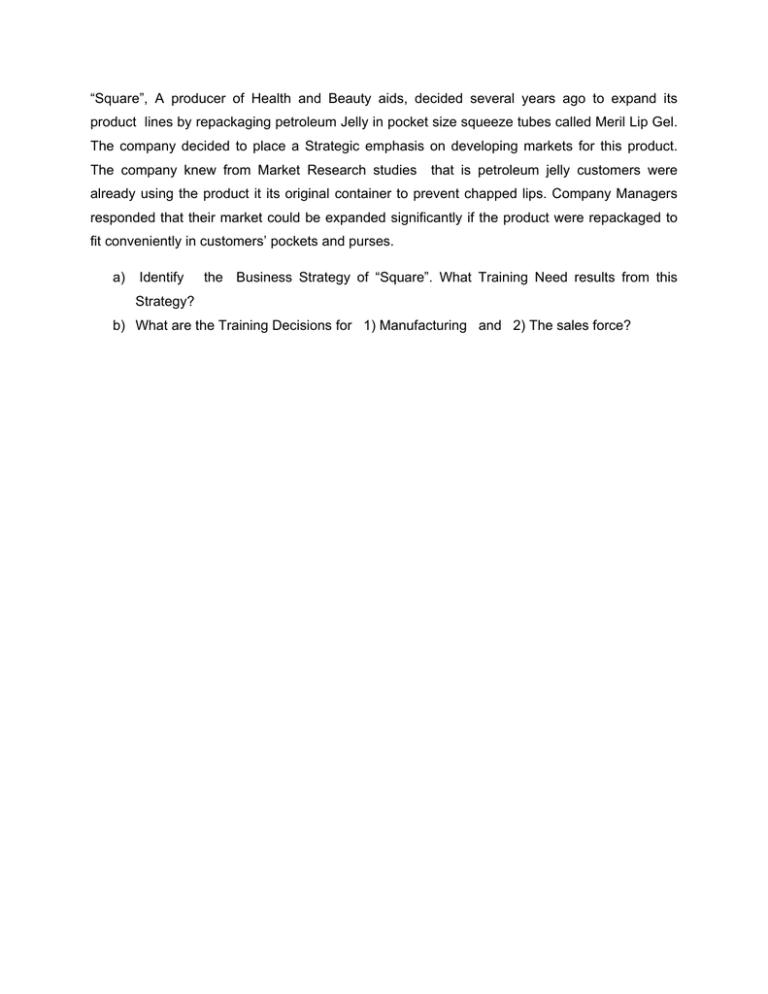 "Square", A producer of Health and Beauty aids, decided several years ago to expand its
product lines by repackaging petroleum Jelly in pocket size squeeze tubes called Meril Lip Gel.
The company decided to place a Strategic emphasis on developing markets for this product.
The company knew from Market Research studies
that is petroleum jelly customers were
already using the product it its original container to prevent chapped lips. Company Managers
responded that their market could be expanded significantly if the product were repackaged to
fit conveniently in customers' pockets and purses.
a)
Identify
the Business Strategy of "Square". What Training Need results from this
Strategy?
b) What are the Training Decisions for 1) Manufacturing and 2) The sales force?