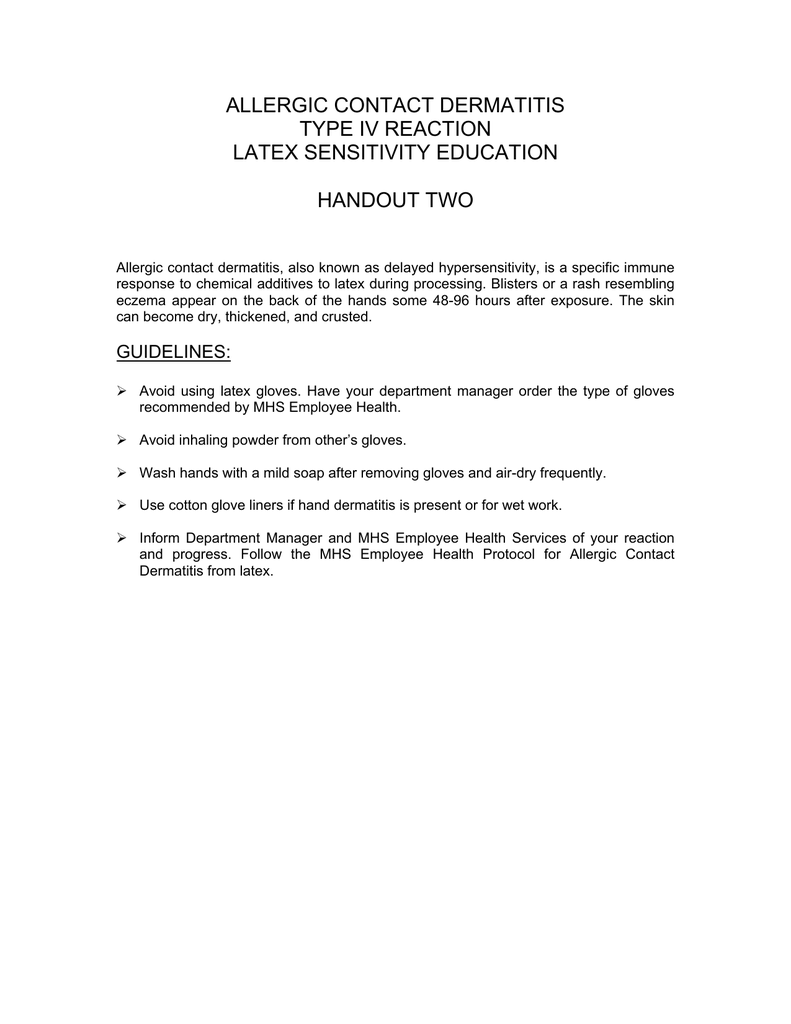 ALLERGIC CONTACT DERMATITIS
TYPE IV REACTION
LATEX SENSITIVITY EDUCATION
HANDOUT TWO
Allergic contact dermatitis, also known as delayed hypersensitivity, is a specific immune
response to chemical additives to latex during processing. Blisters or a rash resembling
eczema appear on the back of the hands some 48-96 hours after exposure. The skin
can become dry, thickened, and crusted.
GUIDELINES:
Avoid using latex gloves. Have your department manager order the type of gloves
recommended by MHS Employee Health.
Avoid inhaling powder from other's gloves.
Wash hands with a mild soap after removing gloves and air-dry frequently.
Use cotton glove liners if hand dermatitis is present or for wet work.
Inform Department Manager and MHS Employee Health Services of your reaction
and progress. Follow the MHS Employee Health Protocol for Allergic Contact
Dermatitis from latex.