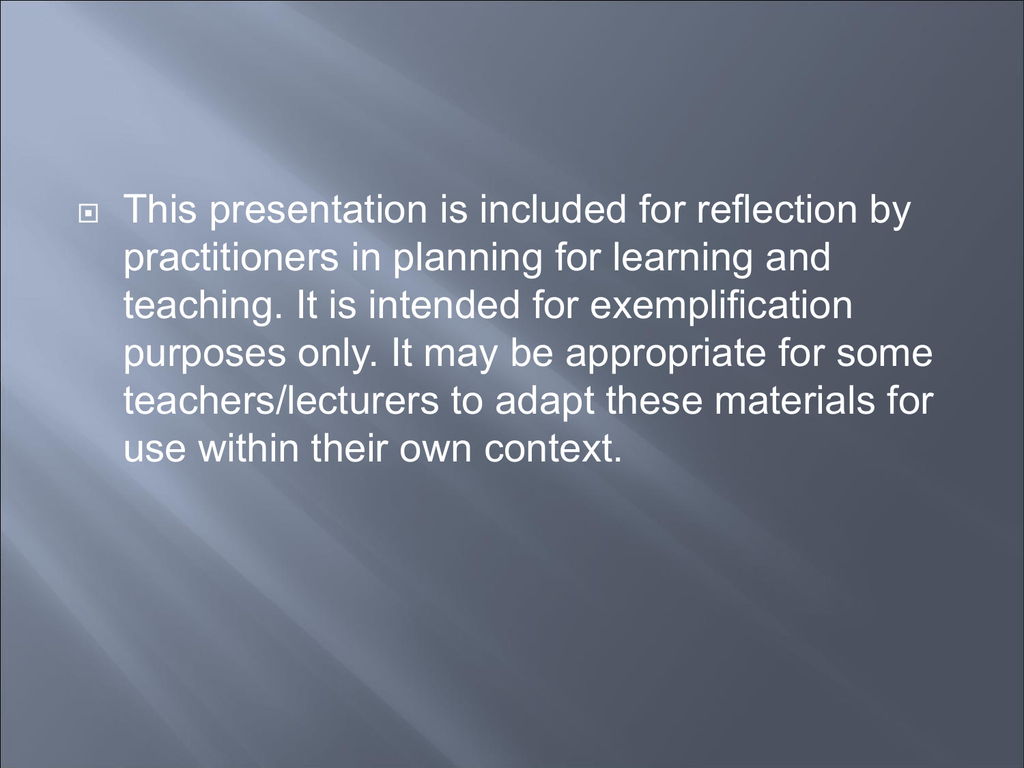 
This presentation is included for reflection by
practitioners in planning for learning and
teaching. It is intended for exemplification
purposes only. It may be appropriate for some
teachers/lecturers to adapt these materials for
use within their own context.
Causes




Heart disease is a huge killer in a lot of MEDCs
(More Economically Developed Countries) .
The British Heart Foundation has worked very
closely with the government and health agencies
since it was set up in 1961.
The one fact that must be remembered before you
look at statistics is that the number of deaths has
reduced since the British Heart Foundation was set
up.
It should be remembered that there are several
associated heart diseases:



angina
strokes
heart attacks.
The map above gives a representation of heart disease cases. Therefore, the
larger the country the more cases of heart disease it suffers from.
© Copyright SASI Group (University of Sheffield) and Mark Newman (University of Michigan).







Smoking
Fatty diets
Stress
Being overweight or obese
Diabetes
Family history
Lack of exercise




If you smoke you are twice as likely to suffer
from a heart disease.
The nicotine in cigarettes can lead to blood
clots.
When you smoke you produce adrenaline,
which makes your heart beat faster, making it
work harder.
Heart attacks and coronary heart disease are
two consequences of smoking.


The consumption of too many saturated fats
can increase cholesterol and your chances of
heart disease.
Foods that are particularly high in saturated
fats are cheese, cream, butter and chocolate.


Blood pressure can increase if you become
stressed.
A main cause of this can be work. This can
happen in high-stress jobs where workers do
not eat, rest and sleep properly.


Your weight makes a significant difference to
your risk of heart disease.
Being overweight puts you at higher risk of high
blood pressure, high cholesterol and type 2
diabetes.


Diabetes is what happens when your body
doesn't produce enough insulin, leading to high
glucose (sugar) levels in your blood.
Diabetes increases the damage done by some
of the major risk factors for coronary heart
disease such as:



smoking
high blood pressure
high blood cholesterol.




Genes from a family member can pass on the
risk of cardiovascular disease.
It is possible to inherit high cholesterol from
your parents.
High blood pressure can also be inherited.
Both high cholesterol and high blood pressure
can contribute to heart disease.



People can become overweight if they do not
exercise.
Blood pressure can also go up.
Cholesterol can increase.