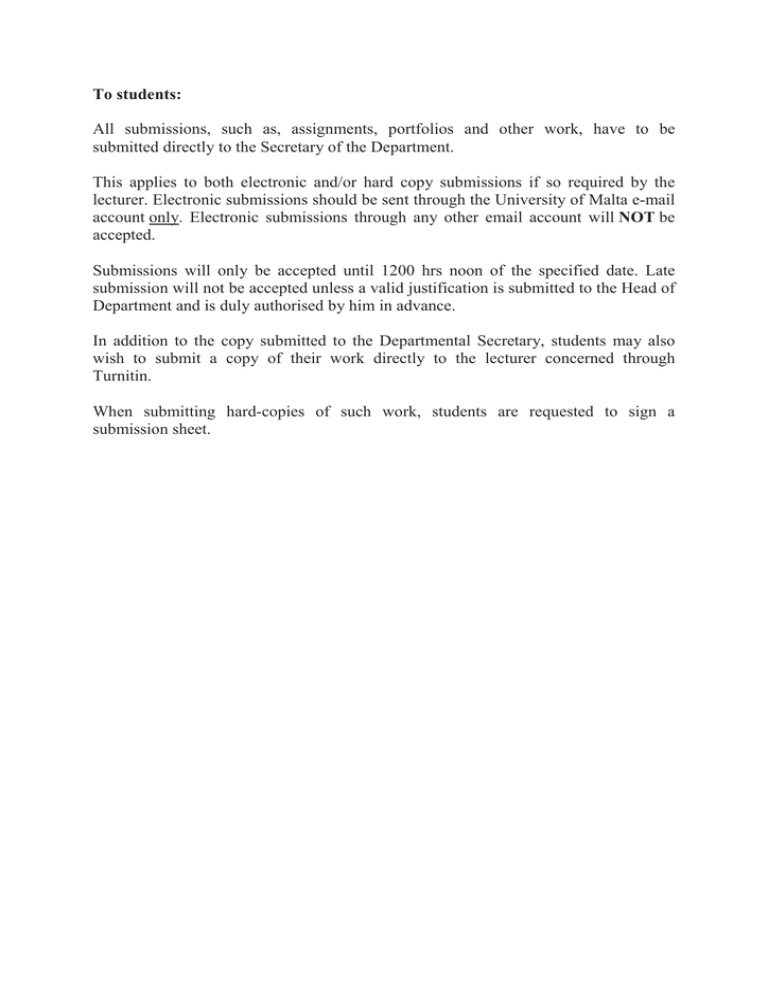 To students:
All submissions, such as, assignments, portfolios and other work, have to be
submitted directly to the Secretary of the Department.
This applies to both electronic and/or hard copy submissions if so required by the
lecturer. Electronic submissions should be sent through the University of Malta e-mail
account only. Electronic submissions through any other email account will NOT be
accepted.
Submissions will only be accepted until 1200 hrs noon of the specified date. Late
submission will not be accepted unless a valid justification is submitted to the Head of
Department and is duly authorised by him in advance.
In addition to the copy submitted to the Departmental Secretary, students may also
wish to submit a copy of their work directly to the lecturer concerned through
Turnitin.
When submitting hard-copies of such work, students are requested to sign a
submission sheet.