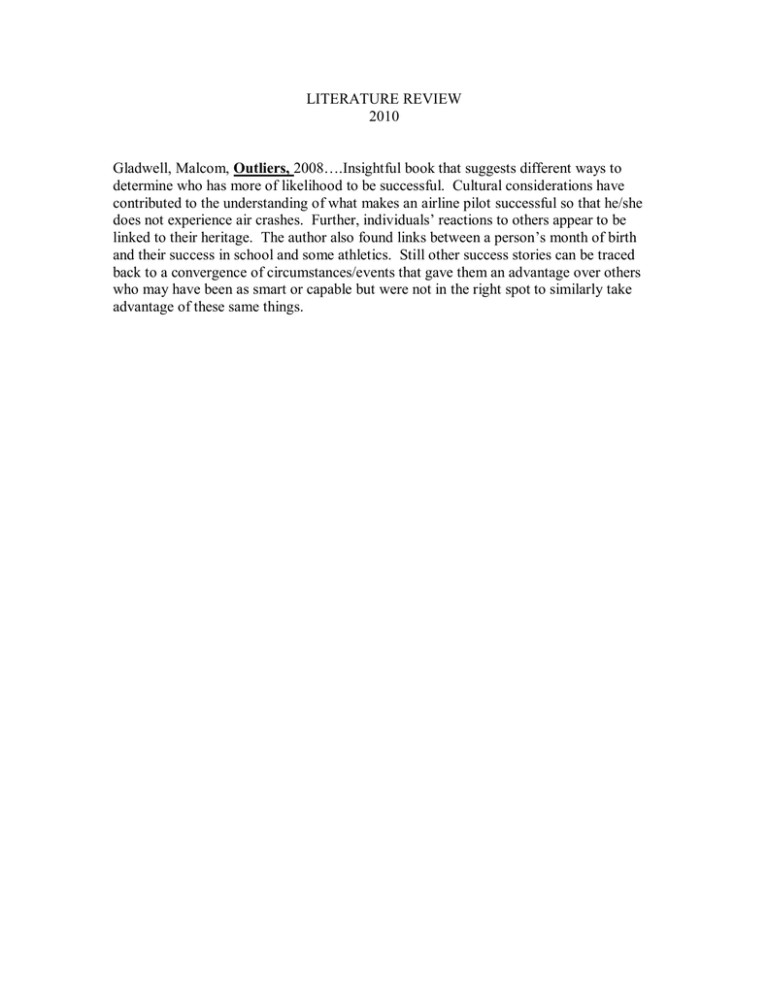 LITERATURE REVIEW
2010
Gladwell, Malcom, Outliers, 2008….Insightful book that suggests different ways to
determine who has more of likelihood to be successful. Cultural considerations have
contributed to the understanding of what makes an airline pilot successful so that he/she
does not experience air crashes. Further, individuals' reactions to others appear to be
linked to their heritage. The author also found links between a person's month of birth
and their success in school and some athletics. Still other success stories can be traced
back to a convergence of circumstances/events that gave them an advantage over others
who may have been as smart or capable but were not in the right spot to similarly take
advantage of these same things.