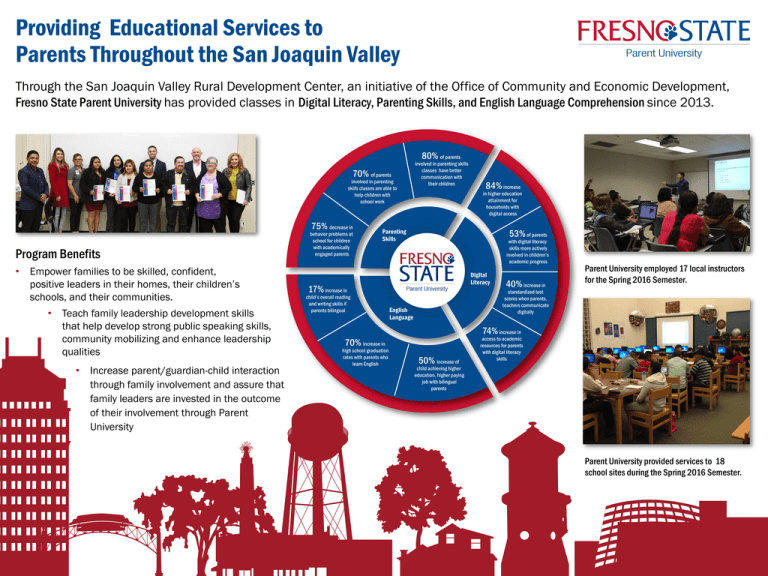 Providing Educational Services to
Parents Throughout the San Joaquin Valley
Through the San Joaquin Valley Rural Development Center, an initiative of the Office of Community and Economic Development,
Fresno State Parent University has provided classes in Digital Literacy, Parenting Skills, and English Language Comprehension since 2013.
Program Benefits
•
Empower families to be skilled, confident,
positive leaders in their homes, their children's
schools, and their communities.
•
Parent University employed 17 local instructors
for the Spring 2016 Semester.
Teach family leadership development skills
that help develop strong public speaking skills,
community mobilizing and enhance leadership
qualities
•
Increase parent/guardian-child interaction
through family involvement and assure that
family leaders are invested in the outcome
of their involvement through Parent
University
Parent University provided services to 18
school sites during the Spring 2016 Semester.