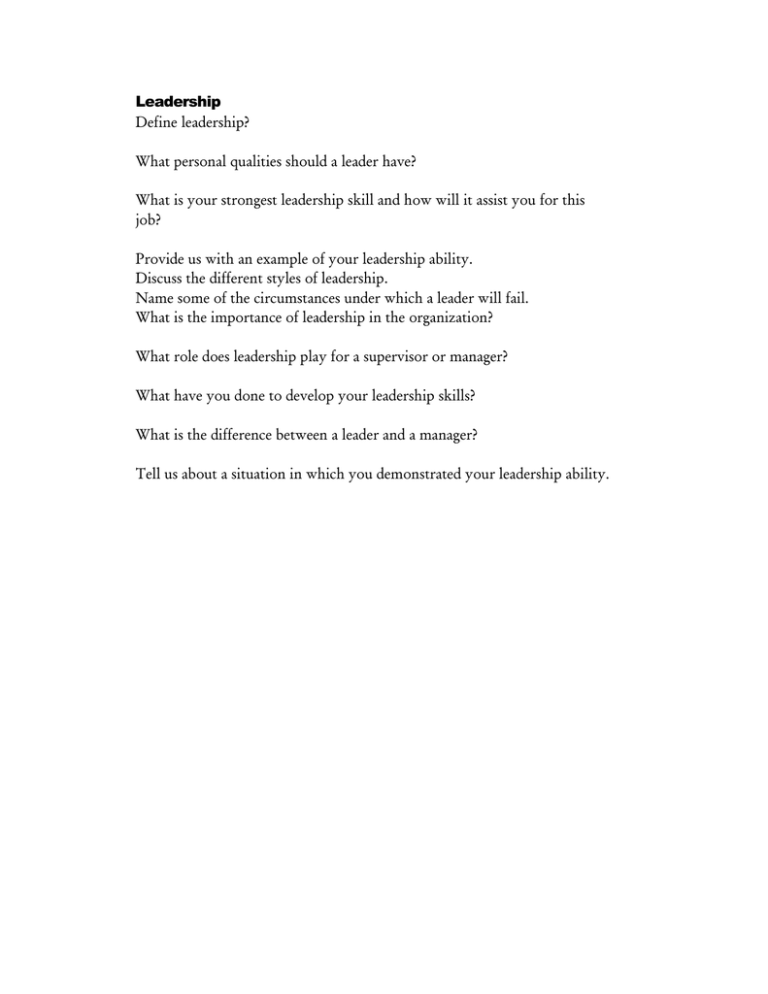 Leadership
Define leadership?
What personal qualities should a leader have?
What is your strongest leadership skill and how will it assist you for this
job?
Provide us with an example of your leadership ability.
Discuss the different styles of leadership.
Name some of the circumstances under which a leader will fail.
What is the importance of leadership in the organization?
What role does leadership play for a supervisor or manager?
What have you done to develop your leadership skills?
What is the difference between a leader and a manager?
Tell us about a situation in which you demonstrated your leadership ability.