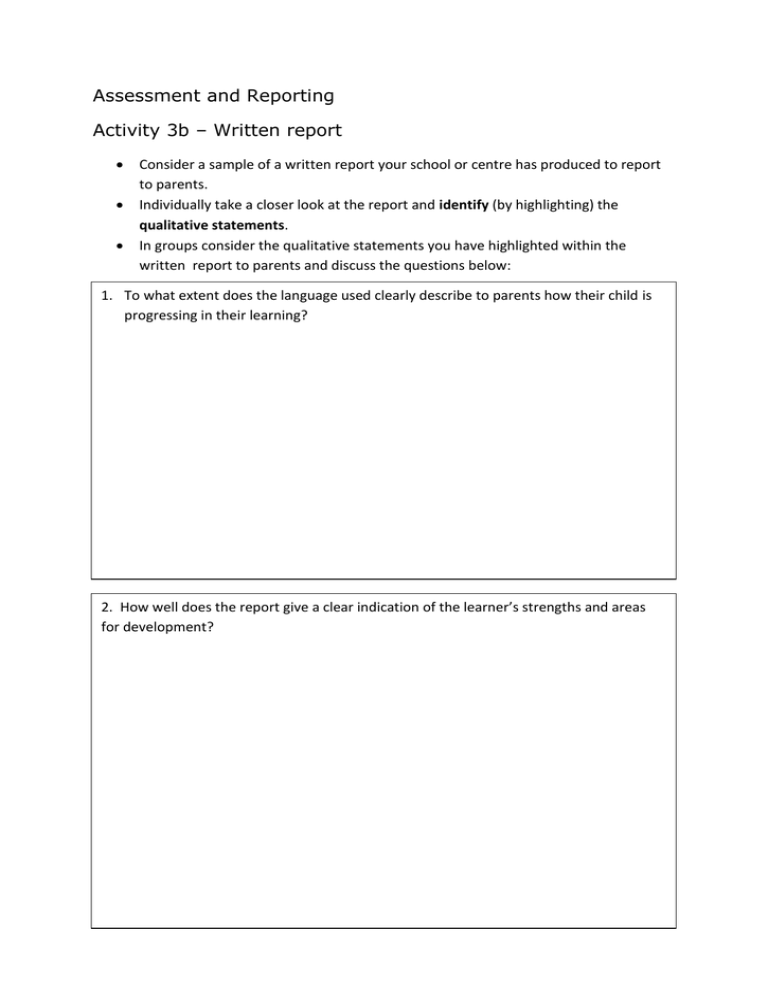 Assessment and Reporting
Activity 3b – Written report



Consider a sample of a written report your school or centre has produced to report
to parents.
Individually take a closer look at the report and identify (by highlighting) the
qualitative statements.
In groups consider the qualitative statements you have highlighted within the
written report to parents and discuss the questions below:
1. To what extent does the language used clearly describe to parents how their child is
progressing in their learning?
2. How well does the report give a clear indication of the learner's strengths and areas
for development?
3. To what extent does the information within the report set out next steps and how
parents might support their child to progress in their learning?
4. How well does the report encourage parents and their children to talk about their
learning and progress?
5. How do you encourage parents to give feedback and how is this taken into account to
support learning?
6. Consider how the report could be improved.