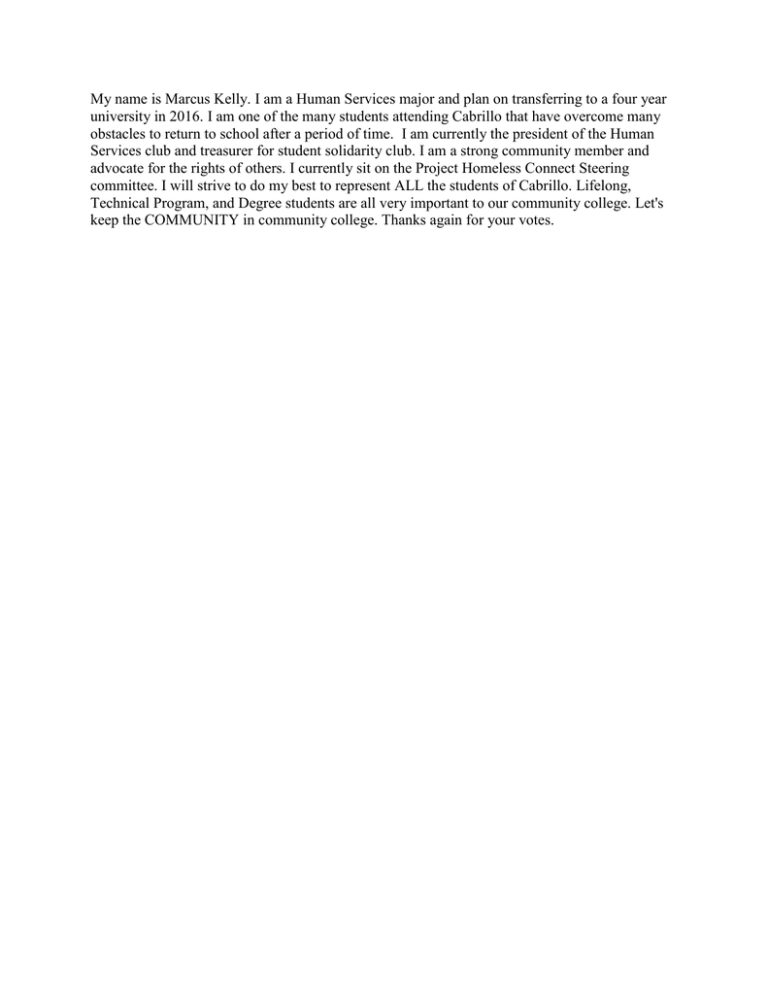 My name is Marcus Kelly. I am a Human Services major and plan on transferring to a four year
university in 2016. I am one of the many students attending Cabrillo that have overcome many
obstacles to return to school after a period of time. I am currently the president of the Human
Services club and treasurer for student solidarity club. I am a strong community member and
advocate for the rights of others. I currently sit on the Project Homeless Connect Steering
committee. I will strive to do my best to represent ALL the students of Cabrillo. Lifelong,
Technical Program, and Degree students are all very important to our community college. Let's
keep the COMMUNITY in community college. Thanks again for your votes.