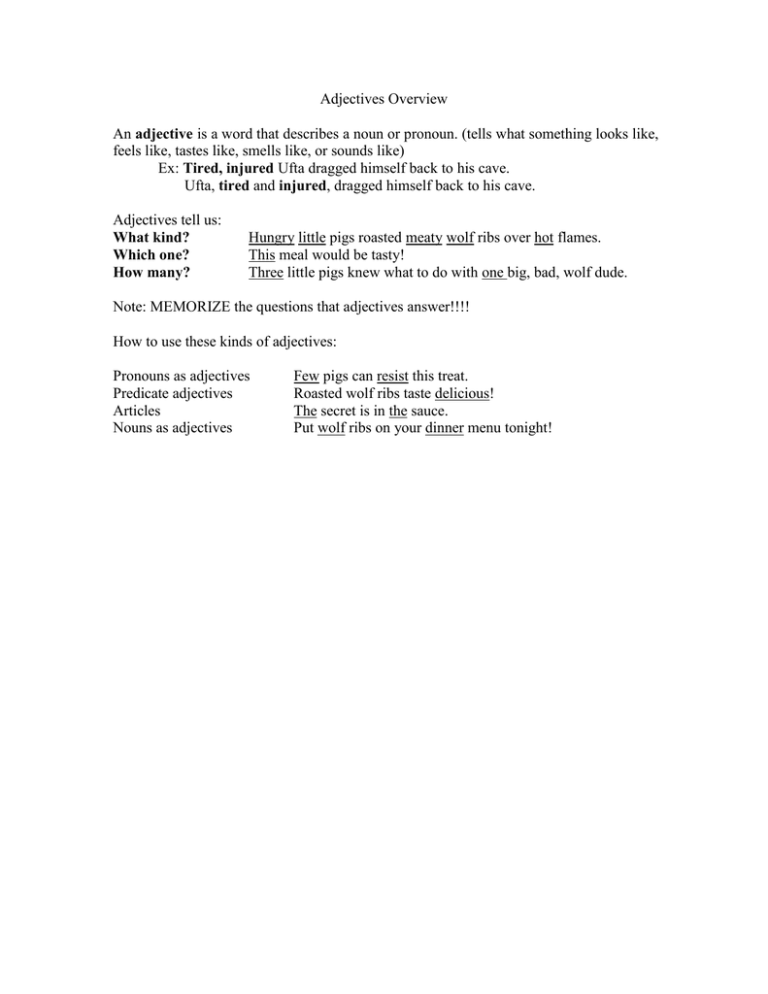 Adjectives Overview
An adjective is a word that describes a noun or pronoun. (tells what something looks like,
feels like, tastes like, smells like, or sounds like)
Ex: Tired, injured Ufta dragged himself back to his cave.
Ufta, tired and injured, dragged himself back to his cave.
Adjectives tell us:
What kind?
Which one?
How many?
Hungry little pigs roasted meaty wolf ribs over hot flames.
This meal would be tasty!
Three little pigs knew what to do with one big, bad, wolf dude.
Note: MEMORIZE the questions that adjectives answer!!!!
How to use these kinds of adjectives:
Pronouns as adjectives
Predicate adjectives
Articles
Nouns as adjectives
Few pigs can resist this treat.
Roasted wolf ribs taste delicious!
The secret is in the sauce.
Put wolf ribs on your dinner menu tonight!