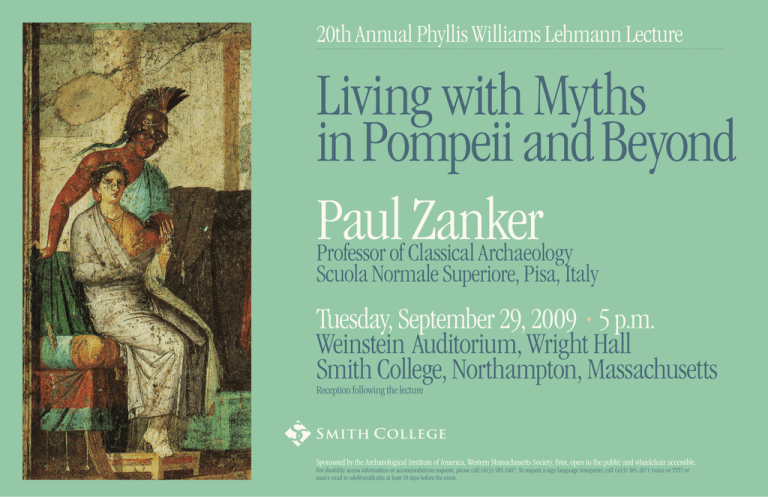 20th Annual Phyllis Williams Lehmann Lecture
Living with Myths
in Pompeii and Beyond
Paul
Zanker
Professor of Classical Archaeology
Scuola Normale Superiore, Pisa, Italy
Tuesday, September 29, 2009 5 p.m.
Weinstein Auditorium, Wright Hall
Smith College, Northampton, Massachusetts
◆
Reception following the lecture
Sponsored by the Archaeological Institute of America, Western Massachusetts Society. Free, open to the public and wheelchair accessible.
For disability access information or accommodations requests, please call (413) 585-2407. To request a sign language interpreter, call (413) 585-2071 (voice or TTY) or
send e-mail to ods@smith.edu at least 10 days before the event.